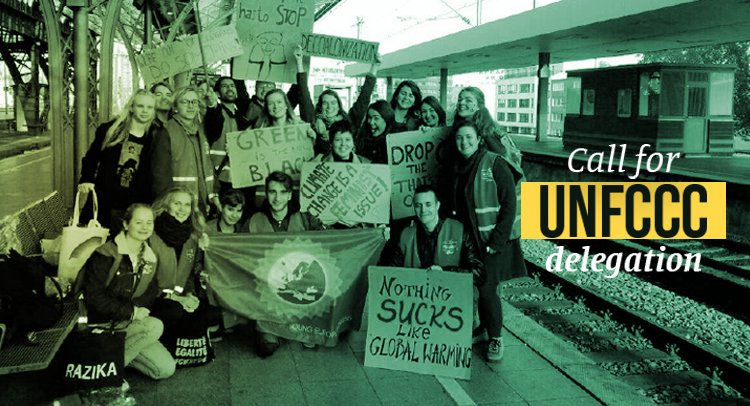 Federation of Young European Greens (FYEG) Call for UNFCCC Delegation 2018
Deadline: March 4, 2018
Are you interested, inspired and involved in the effort for climate justice? Do you have the time, skills and knowledge to represent Federation of Young European Greens (FYEG) at COP this year? If so please apply to be part of FYEG's delegation to the United Nations Framework Convention on Climate Change.
The Climate summit this year, in Katowicze Poland, will be a key moment for our fight for climate justice. This year, FYEG will be present again with an official delegation. Will you be their climate justice warrior on the spot?
What you need to know
This consists of two events, the first of which is the intersessionals in Bonn, taking place from the 30th April, till the 9th of May (start date of FYEG's GA!). This section of the trip is not funded, but it is beneficial to go, as it sets you up with the basics needed to navigate, understand and influence the proceedings.
The second part is the COP, taking place in Katowicze, Poland, from the 3rd- 14th of December, which may be partially funded.
On average 6 delegates attend each event, they divide the time attended by splitting up so we have three attending per week
They aim to have a gender and regional balanced delegation
Eligibility
Basic knowledge in Climate/Environmental Science
Interest and experience in environmental policy making, and/or climate activism.
Knowledge on Social Justice as a part of Climate Justice
Application
If you are interested in applying please write, within 500 words,
What you wish to learn, and which skills you would like to develop, by attending
What your background knowledge and experience is in this field.
How you plan on using the experience to further better the cause of Climate Justice in general, and in FYEG in specific.
Send your application to [email protected] before the 4th of March 2018, Midnight CET
Questions? Contact [email protected] for more information.
For more information, visit FYEG UNFCCC delegation.