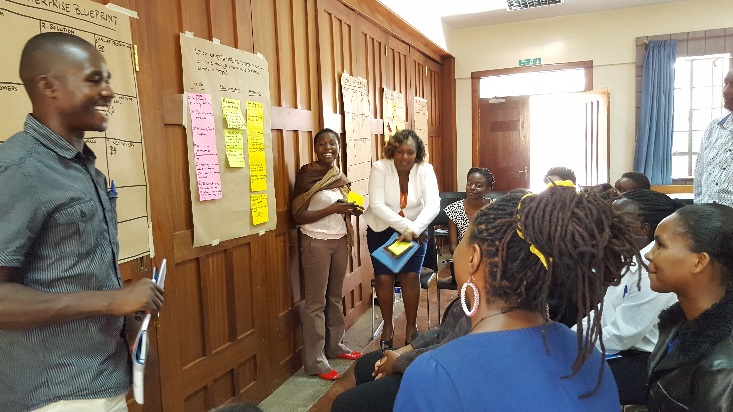 SAG-SEED Replicator Connect Workshop 2018 in South Africa
Deadline: March 25, 2018
You live in South Africa? You have an entrepreneurial drive and want to make a change in your community, but haven't got a clear business idea yet? Then the SAG-SEED Replicator is right for you! The SAG-SEED Replicator uses proven solutions to environmental, social and economic challenges to support eco-inclusive entrepreneurship in local communities.
By building on learnings of others, you will be able to replicate and adapt successful elements of viable eco-inclusive business models to your own context. Thereby you will tackle environmental and social challenges your community is facing, while creating economic impact.
During SAG-SEED Replicator Connect Workshops, future entrepreneurs (adopters) are inspired and capacitated to adapt proven business models to their local context. Each adopter selects a SAG-SEED Replicator Workbook that comprises readings on proven business models as well as tools to adapt them to their market. Afterwards, they receive the possibility to pitch their adapted business idea to originators who are looking for replication partners.
Benefits
Inspiration by a variety of case studies;
Learn from real-world experiences of proven eco-inclusive enterprises;
Get the opportunity to collaborate with the originators of successful business models;
Receive expert guidance as well as valuable peer-to-peer feedback.
Cost
Participation in the SAG-SEED Replicator Connect Workshops and all the material provided are free of charge! Participants must cover their own transport costs however.
Eligibility
You can apply if you are
A future entrepreneur wanting to start your own business, but lacking a concrete idea;
A business owner wanting to refine your business model and collaborate with successful eco-inclusive enterprises around the globe;
A NGO wanting to become financially independent and learn from enterprise solutions that work.
Application
Register and fill out the application form
For more information, visit SEED-SAG Replicator Workshop.