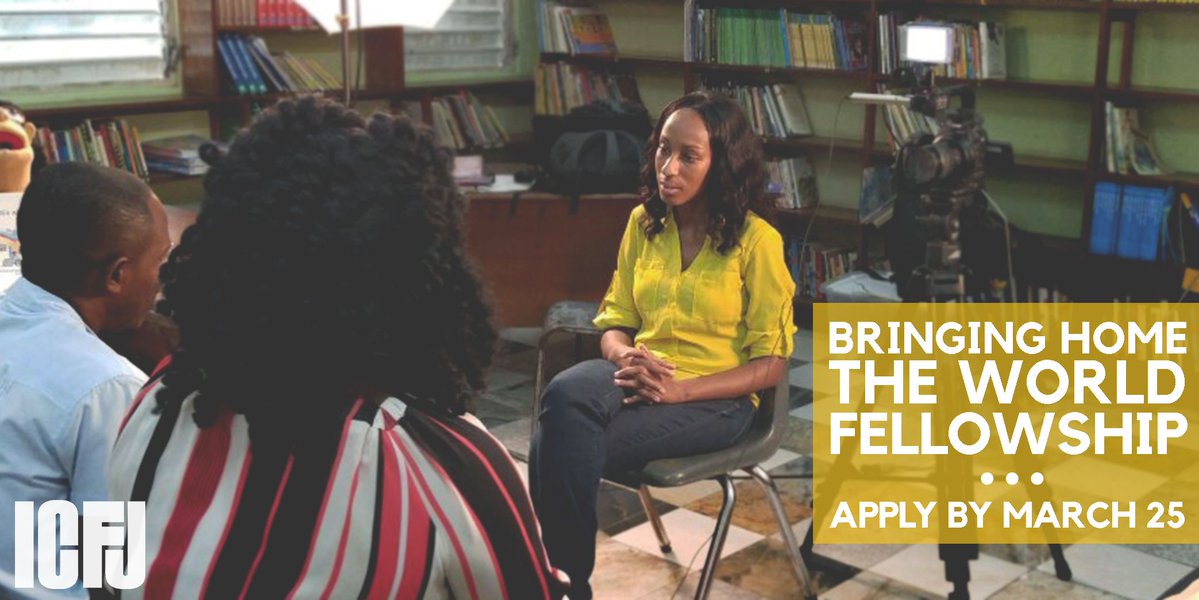 ICFJ's Bringing Home the World International Reporting Fellowship 2018 for U.S. Minority Journalists
Deadline: March 25, 2018
Applications are now open for ICFJ's Bringing Home the World International Reporting Fellowship Program for Minority Journalists.  The Bringing Home the World Fellowship sends U.S. minority journalists overseas to cover stories that resonate with their local communities. They aim to support diverse new voices and fresh perspectives on underreported global issues, and advance minority journalists' careers.
The program is founded on the belief that if you change the storyteller you change the story. The 2018 fellowship is sponsored by the Scripps Howard Foundation and the Brooks and Joan Fortune Family Foundation. Previous fellowships have been sponsored by the Ford Foundation and United Airlines.
Fellows travel overseas to cover stories that resonate with their local communities. Interested in supporting diverse new voices + underreported issues? Apply now.
Benefits
The program provides support for fellows to report in-country for up to two weeks, including costs for travel, lodging, and interpreters.
ICFJ brings the selected fellows to Washington, D.C., for a comprehensive orientation that includes story workshopping, safety training, multimedia storytelling, and advice on how to work with fixers/interpreters. We offer a mentor with knowledge of the country to be visited, who can connect fellows with sources on the ground.
Fellows must complete their stories by a given date and publish or air them in U.S. media outlets as well as in ICFJ's online compendium of fellowship stories. ICFJ also assists freelance fellows to place their stories in major news outlets.
Eligibility
The fellowship is open to English-speaking minority journalists working at a U.S. news organization or as freelance journalists in the United States.
However, stories are not required to be published in English only.
Application
March 25: Application deadline
May 1: Selected journalists are notified
May 30-June 1: Orientation in Washington, D.C. (all fellows are required to attend)
Aug. 30: Last date to complete reporting trip
Oct. 1: Deadline to publish or broadcast stories
Apply for the fellowship by March 25, 2018.
For more information, visit Bringing Home the World Fellowship.