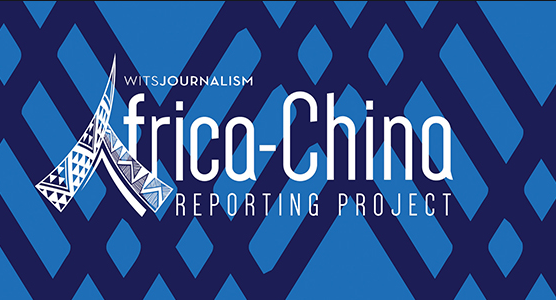 Africa-China Reporting Project's Investigative Journalism Grants 2018
Deadline: April 27, 2018
The Africa-China Reporting Project (the Project) at Wits Journalism is inviting all journalists to submit proposals for a series of Africa-China investigative journalism grants intended for larger and more expansive investigations. This series of grants will be supervised by Anton Harber, Caxton Professor of Journalism at Wits Journalism, who will work directly with the selected journalists.
Since 2009 the Project has provided reporting grants and other opportunities for journalists to investigate complex dynamics and uncover untold stories, emphasising on-the-ground impact and perspectives to illustrate how the lives of the people of Africa are changing amid the comprehensive phenomenon of Africa-China interactions. Now in 2018 the Project intends to support more expansive Africa-China investigations by identifying competent journalists and partners to undertake investigative journalism.
Focus Areas
Within the Africa-China framework there are various issues where fresh and ground-breaking reporting can be undertaken, such as the following:
Economy: Corporate activities, criminal networks, business links, etc.
Social: Health, public services, etc.
Political: Government dealings/engagements, aid and development assistance, education and sponsorships, etc.
Environment: Following-up on the ban in ivory trade, complexities of implementation; poaching & trafficking; pollution, etc.
And more topics such as agriculture; industrialisation; change/evolution in Africa-China ties; anti-piracy measures; Chinese private security in Africa and the arms trade.
Eligibility
Open to journalists who are able to deeply investigate a single topic of interest within the broad Africa-China framework, and
Additionally who are able to involve more partners who can assist the investigations, such as news agencies, investigative units, etc.
Application
Applications containing the following items should be sent to [email protected] by no later than April 27:
Applicant CV, and list of previous Africa-China reporting and/or previous investigative journalism reporting
Proposal for story to be investigated, with a clear headline at the start and a brief report of WHAT will be investigated and HOW, including a detailed methodology for how the investigation will be undertaken (explaining feasibility of timeframe execution) and a planned timeline for the investigation
An indication of which partners will be used/required and how this will expand the investigation
A budget with specific line items totalling as much as $3,000
For any further questions please contact the Project team at [email protected]
For more information, visit Africa-China Reporting Project's Investigative Journalism Grants.