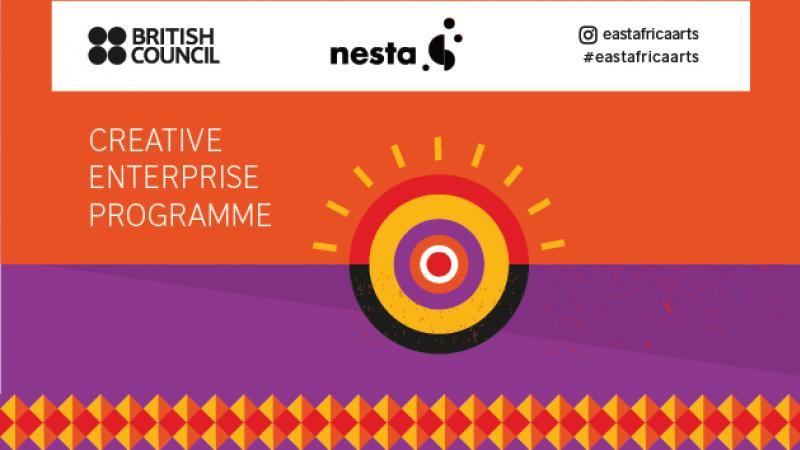 British Council Creative Enterprise Programme – East Africa 2018
Deadline: April 1, 2018
Join other creative entrepreneurs for an interactive workshop session in Kampala, Uganda. In May 2018, the British Council in partnership with Nesta (the UK's innovation foundation) will deliver the Creative Enterprise Programme (CEP) again to East Africa.
The CEP is a four-day practical workshop that equips creative entrepreneurs with the tools and knowledge they need to succeed. Expert facilitators, as well as local market specialists, will provide face-to-face support to help entrepreneurs explore business ideas, develop their business proposition, and create a business model that suits their hopes and motivations.
The Creative Enterprise Programme is designed to support entrepreneurs who are already in the process of setting up their own creative enterprise. The workshop content and activities are relevant to people whose businesses are up-and-running and those who are in the very early stages.
Program Objectives and Outline
The CEP builds on the Creative Enterprise Toolkit in a supportive peer-to-peer learning context. A Nesta workshop facilitator and creative business expert, who brings a wealth of experience, presents the content and offers participants advice and guidance for getting their products and services to market. Through interactive exercises and activities, participants will gain a better understanding of how to develop their business.
Day 1 – You and Your Idea: Focuses on helping participants understand the building blocks that describe and shape their business opportunity:

explores values, vision and mission
uses modelling to demonstrate what impact the business could have.

Day 2 – Your Customers: Encourages participants to identify and better understand customers and users. It focuses on exploring how the business will function and grow by:

learning from other local creative entrepreneurs
describing customer profiles and needs
defining the business processes and the relationships needed to help them realise their business opportunity.

Day 3: Visualise the main components of the business and to bring together the key elements of participants' business plans through a first draft of the Business Model Canvas (BMC). It provides supports participants to:

Understand the legal and financial considerations for running a business
Evaluate the business and plan for the future
Prototype a first draft of a business plan using the BMC.

Day 4: Hear from the experts and learn practical and applicable skills for your business.
Eligibility
Open to creative entrepreneurs from Ethiopia, Kenya, Rwanda, South Sudan, Sudan, Tanzania and Uganda
All participants of the CEP must:

be a creative business, working in the relevant creative industry (fashion and literature)
have an already established enterprise, or be in the later stages of developing an idea. This is typically a business no more than two years old, but can be a more established business wishing to pause and consider their model through the CEP lens
be willing to share their knowledge and experience with the group in an open, supportive peer lead learning environment
come prepared to work on their business/idea, to progress through the programme, considering peer feedback, to strengthen their proposition
be open to supporting your fellow participants in developing their idea through providing constructive feedback when appropriate
be available for the full duration of the programme.
Application
For more information, visit British Council Creative Enterprise Programme.