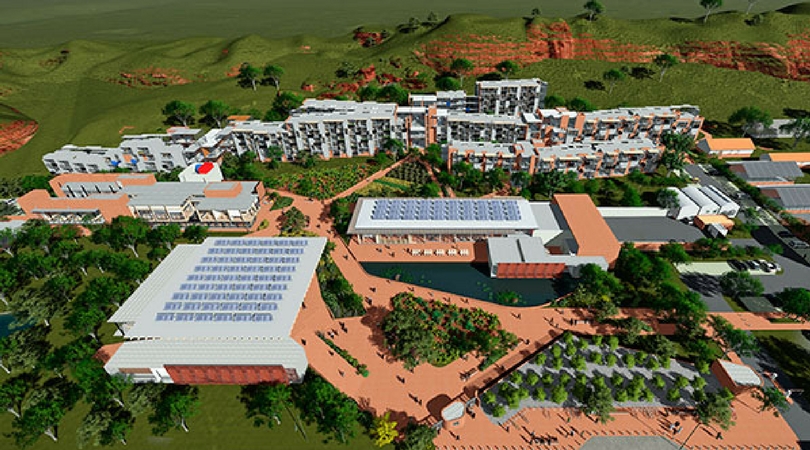 Future Africa-Carnegie Early Career Research Leadership Fellowship 2018 at University of Pretoria
Deadline: April 30, 2018
The University of Pretoria's Future Africa Institute invites applications for the Early Career Research Leadership Fellowship that aims to develop research leadership for the African Bioeconomy. Capacity in this focus area is crucial to help address Africa's most urgent challenges and opportunities for sustainable and inclusive development.
This early-career fellowship will aim to develop research leadership to fill a critical gap in the African research capacity ecosystem. Emerging research leaders in the natural and social sciences and humanities are encouraged to apply for this fellowship to help address Africa's most urgent challenges and opportunities to develop a sustainable and inclusive bioresource-based economy.
The fellowship has unique elements that focus on both technical research and leadership skills development. It will aim to support the development of the research base at the fellows' institutions, and build a longer-term collaboration to develop sustainable and high potential research programs. This will help to bridge the chasm between the completion of a Ph.D. and having an established research program. The ultimate goal of the fellowship is not only to produce excellent science, but to support the development of new centres of research excellence in Africa, one young research leader at a time.
Eligibility
The call is now open and early career researchers are invited to apply before 30 April 2018.
The following criteria will be used as a guide for the nomination and selection of fellows:
A PhD degree or equivalent qualification;
A faculty or a continuing research position at a research institution;
Active in research and teaching at an African institution of higher education or research;
A sustained record of outstanding scientific or scholarly outputs;
Interest in translating and communicating the results of their work for impact in society;
Demonstrated leadership ability in research and beyond;
Interest in the role of research in addressing complex issues affecting society;
Interest in collaborations across disciplines and sectors (e.g. industry, civil society, government, etc.);
Commitment to participate in all the activities of the fellowship; and
Intent to share what is learned in the program with their broader networks.
Applications are welcome for such topic areas as:
Technological and non-technological exploitation of natural resources such as animals, plant biodiversity, micro-organisms and minerals to improve human health, address food security, and subsequently to contribute to economic growth and improved quality of life.
Ecological issues and climate change as influencers, promoters, and inhibitors of bioeconomic advancement.
The politics of the bioeconomy, including tensions around land and food security, biodiversity and indigenous knowledge, and economic growth and growing income insecurity and inequality.
Cultural perspectives and practices that influence, assist, or impair human interactions with the natural environment.
Application
All applicants have to provide two support letters by academic referees (details are provided in the application form). One of the two referees has to commit to be involved in future communications and mentorship in case of selection of the applicant into the program. This referee will be informed about the progress of the fellow and should be willing to support the fellow if he or she requires it.
All applications will be reviewed and shortlisted by representatives of Future Africa at the University of Pretoria, in collaboration with expert reviewers at other institutions.
For more information, visit Future Africa Institute.