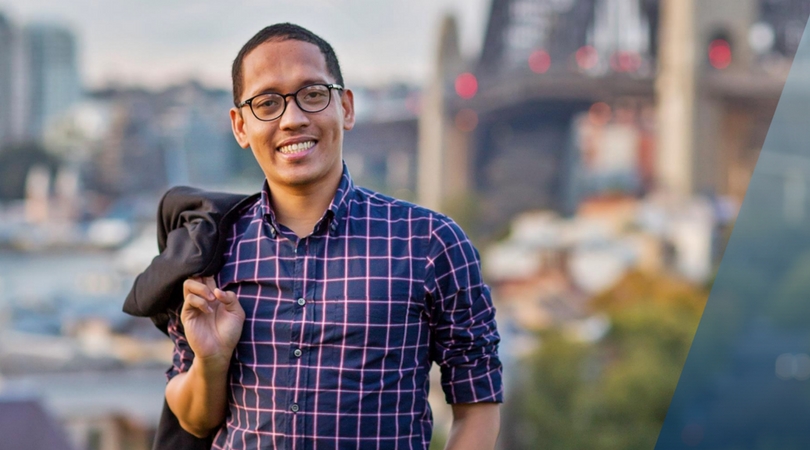 Australia Awards-ASEAN Scholarships 2019 to Study in Australia
Deadline: April 30, 2018
The Australia Awards-ASEAN Scholarships 2019 is open for applications. The Australia Awards-ASEAN Scholarship provides you with the opportunity to gain an internationally recognised Masters-level qualification from an Australian university. It includes all the necessary support and funding to complete your study.
An initiative of the ASEAN-Australia Special Summit, the Australia Awards-ASEAN Scholarship is a one-off opportunity to study in Australia in fields contributing to ASEAN's peace, prosperity and social development. Do you want to be a leader in your field and make a difference? Apply now to gain a world-class education in Australia.
Australia Awards-ASEAN Scholarships are an important component of Australia's investment in education. Australia Awards Scholarships provide opportunities to study in Australia at Postgraduate level. Fifty prestigious Australia Awards ASEAN Scholarships will be offered to citizens of ASEAN countries, to undertake postgraduate (Masters-level) study in Australia.
Scholarship Value
Pre-Departure Training – training prior to commencement of studies in Australia. This will include Contribution to Living Expenses   (CLE) and Accommodation close to PDT location.
Domestic and International Return Airfare from the airport closest to the recipient's home location to the airport closest to Pre-departure Training centre in Indonesia;
Medical examination and x-ray costs in order to comply with Student Visa requirements;
DFAT Student Visa and Student Dependent Visa;
Outward Airfare (economy- one way) from the airport closest to the recipient's home location to the international airport closest to the Australian university selected for study by the recipient;
Overseas Student Health Cover (OSHC) – recipient only (recipients are required to maintain
OSHC for any accompanying family in order to satisfy visa requirements);
Establishment Allowance payable into the recipient's bank account after arrival in Australia;
Contribution to Living Expenses (in Australia Stipend) – payment of a fortnightly contribution to living expenses (CLE);
Tuition Fees – including all compulsory fees for the course in which the recipient is accepted into;
Supplementary Academic Support – provided where it is deemed essential to assist recipients to pass course subjects;
Fieldwork – holders of a scholarship where research comprises at least 50 percent of the program may receive a return economy class airfare to Indonesia to undertake essential fieldwork;
Reunion Airfare – is available to a 'single' recipient   after the successful completion of the first year of study; subsequent reunion airfare entitlements will be available on an annual basis for the duration of the Australia Awards Scholarships, except for the final year of the Australia Awards Scholarships; and,
Homeward Airfare (economy- one way) from the international airport closest to the Australian university selected for study by the recipient to the airport closest to the recipient's home location.
Eligibility
This application form is for citizens of ASEAN countries that do not have a current Australia Awards Scholarships program (Brunei, Malaysia, Singapore and Thailand).
In general candidates must:
not be married or engaged to a person who is eligible to hold Australian or New Zealand citizenship or permanent resident status, at any stage of the application, selection, mobilisation processes or while on-scholarship in Australia;
satisfy Australian Government requirements for international student entry to Australia (health, character etc);
not be applying for a visa to live in Australia;
not be applying for another long-term Australia Award unless they have resided outside Australia for twice the length of the total time that they were in Australia (for example, a previous Australia Awards Scholarship recipient in Australia for four years will not be eligible to apply for another Australia Awards Scholarship until they have resided outside Australia or back in Indonesia for eight years);
not be current serving military personnel;
be able to satisfy all requirements of the Department of Immigration and Border Protection (DIBP)
for a DFAT student visa; and,
be able to satisfy the admission requirements of the Australian university at which the Scholarship is to be undertaken.
Specifically, candidates must:
Citizenship of Brunei, Singapore, Malaysia, and Thailand;
Have an English language proficiency of at least 6.5 in IELTS with no band less than 6.0 (or 575 in paper-based TOEFL or 90 in internet based TOEFL or 61 in PTE Academic). The IELTS, TOEFL or PTE Academic result must be current (obtained in the last 2 years from the application closing date, or a test result obtained between April 30, 2016 until April 30,2018 will be considered current). No other English language test (including TOEFL prediction test) results will be accepted;
Provide contact details of test centre for verification of IELTS/TOEFL test results.
Already hold an undergraduate degree, if applying for a Masters.
Answer all relevant questions on the application form.
Be willing and available to undertake full-time (Monday-Friday 08:00-16:00) Pre-Departure Training in Indonesia prior to studying in Australia, if offered a scholarship.
Eligible candidates with a disability or from organisations working with the disabled are encouraged to apply. Women are also encouraged to apply.
Requirements for Scholarship Recipients
Prior to travelling to Australia, scholarship recipients must:
meet the minimum English language requirement of their chosen Australian university (usually IELTS of 6.5 with no band less than 6.0);
receive a letter of acceptance from an Australian university;
meet Australian immigration requirements for a student visa;
be medically fit to commence studies in Australia.
In Australia, scholarship recipients must:
abide by the conditions of the scholarship and the rules of Australian tertiary institutions;
abide by the rules and regulations governing a student visa; and,
act in a way that will not bring disrepute to DFAT, or to any Australian university.
In addition, scholarship recipients must:
gain support from DFAT if seeking to return to Australia within the two-year exclusion period for anything other than a short term visa for up to three months. Visa applications for short-term visits do not require DFAT's approval;
return to origin Country for a period equivalent of twice the length of the study period in Australia, before re-entering Australia on another Government of Australia funded scholarship; and,
if during the two years exclusion period the scholarship recipients return to Australia, a debt to the Commonwealth may be activated OR any time spent in Australia may be added to the two-year exclusion period.
Application
Please download preview form from this LINK
This online form can only be accessed using a PC Dekstop or Laptop or Mac.
Recommended web browsers are Mozilla Firefox or Chrome or Safari.
Before completing this form, please read general information notes below carefully.
If you need help, please email us at 

[email protected]

 or text us via WhatsApp at +62 812 8980 4911
You must complete all fields marked with an asterix and all relevant sections.
This application must be completed in English.
This form and all essential documents as listed in page 12 of this form must be submitted before 30 April 2018 at 24:00 Jakarta time (or 17.00 GMT).
Do not send this application to universities or other institutions in Australia.
For more information, visit Australia Awards-ASEAN Scholarships.