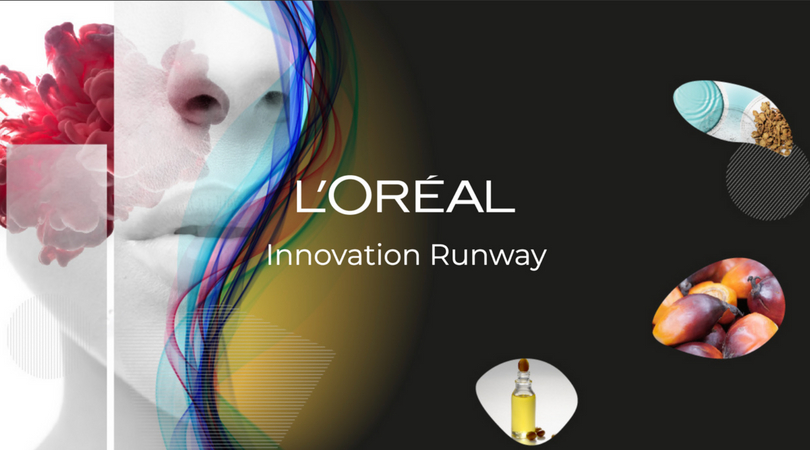 L'Oréal Research & Innovation Startup Challenge 2018
Deadline: August 12, 2018
The L'Oréal Research & Innovation Startup Challenge is open for applications! They are looking to partner with early-stage startups and small enterprises in the Asia Pacific Region and beyond, who have unique solutions in the area of Performance Materials and Products, Personalized Beauty Experiences and Sustainable Innovations.
Categories
Performance Materials & Products: They are seeking materials, preferably natural, with novel and enhanced properties applicable on skin or hair.
Personalized Beauty Experiences: They are seeking solutions that reinvent the consumer's beauty routines and experiences, such as diagnosis, personalized and augmented performance technologies.
Sustainable Innovation: They are seeking long-term sustainable solutions (technologies, formulations, devices or materials) that have positive environmental and societal benefits.
Prizes And Incentives
Participants can win the opportunity to work with L'Oréal, gain access to mentors and industry networks through L'Oréal, NUS Enterprise, and Enterprise SG. Two S$5,000 cash prizes and two S$50,000 Startup SG grants are up for grabs!
Potential access to L'Oréal's leading R&D expertise in beauty

Opportunities for conducting a pilot study with our L'Oréal hubs.
Developing longer term strategic partnerships.

Financial Award

Each winner will receive a prize award of S$5,000. 2 winners will be selected.
No equity is taken.

Startup SG Grant

2 winners stand to EACH win a $50,000 Startup SG grant Sponsored by Entreprise SG.
In addition both winners will be fast-tracked to the Qualifying Round of [email protected] powered by Startup SG (2nd edition).

Mentorship and Industry Network

Exposure to NUS Enterprise and local network of industry partners, companies, investors and startup mentors
Startup boot-camp or targeted mentorship sessions by NUS Enterprise for startups selected to be in the semi-finals

Industry Exposure

Opportunity to pitch to a wide audience
Gain faster understanding of industry challenges and needs
Unique insights for the shortlisted proposals
Increase prospects for co-creation or co-development activities
Eligibility
This challenge is open to teams in Asia and Beyond. However, if you are selected to pitch in the semi-finals and finals, sponsorship options for the semi-finals and finals are on a case-by-base basis. Please note that while it may not be necessary to pitch in-person at the semi-finals, the shortlisted finalists will have to be present in person for the pitching at the finals.
Application
Submissions of all proposals should include the following:
Explanation of proposed solution addressing the criteria in the respective problem statement
Rationale of how the criteria can be met
Material, prototype or minimum viable product (MVP) for testing within 18 months
Please be aware that all information disclosed in the application will be on a non-confidential basis. L'Oréal will not require the disclosure of any confidential information or obligations of confidentiality from any individual or entity involved in the process.
For more information, visit L'Oréal Innovation Runway.