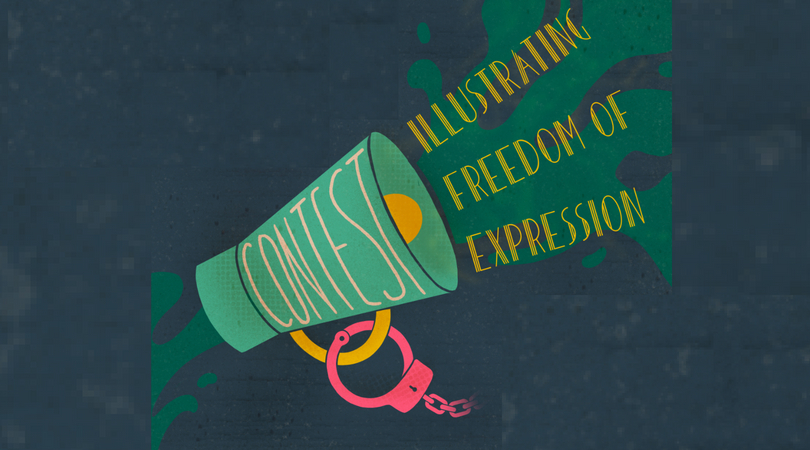 MLDI Illustrating Freedom of Expression Competition 2018
Deadline: September 16, 2018
Media Legal Defense Initiative (MLDI) invites submissions for the Illustrating Freedom of Expression Competition 2018. Pictures tell a thousand words and THEY need your help to draw them. The illustration competition is an artistic challenge: can you create visual representations of some of the most important legal and human rights issues affecting independent journalists around the world?
The challenge is to create a visual piece of art which represents or demonstrates the issues. For each issue we'll pick a winning image which will be featured as part of our 10 year celebrations, and seen by audiences around the world both online and in print.
Winners will be featured online and in print as part of our 10 year celebrations – you will be helping them to communicate their work and helping us to reach more journalists and supporters.
The Issues
Please clearly label each piece to indicate which of the ten issues the submission is for:
Administrative harassment and barriers
Anonymity online
Criminalisation of speech e.g. criminal defamation
Cybercrimes and internet regulation
Fabricated charges
Forced disclosure of sources
Internet shutdowns and website blocking
National security
Physical harassment, violence and torture
Physical restrictions
Eligibility
Anyone can enter this competition – any age, any skill level, from anywhere in the world.
You might choose to create one piece of work for one issue, do one piece for every issue, or submit a number of pieces all about the same issue. It's up to you.
The (original) artwork can be any size, any style, and in any visual medium: ink drawings, cartoon strips, collages, painting, even sculpture. However all entries must be submitted – and will be judged – as images in JPEG, PNG, TIFF or PDF formats.
Only one piece of art is allowed per entry, however there is no limit to the number of times a person can enter.
Anonymous entries are allowed.
Application
Send submissions using the application portal
For more information, visit Illustrating Freedom of Expression Competition.