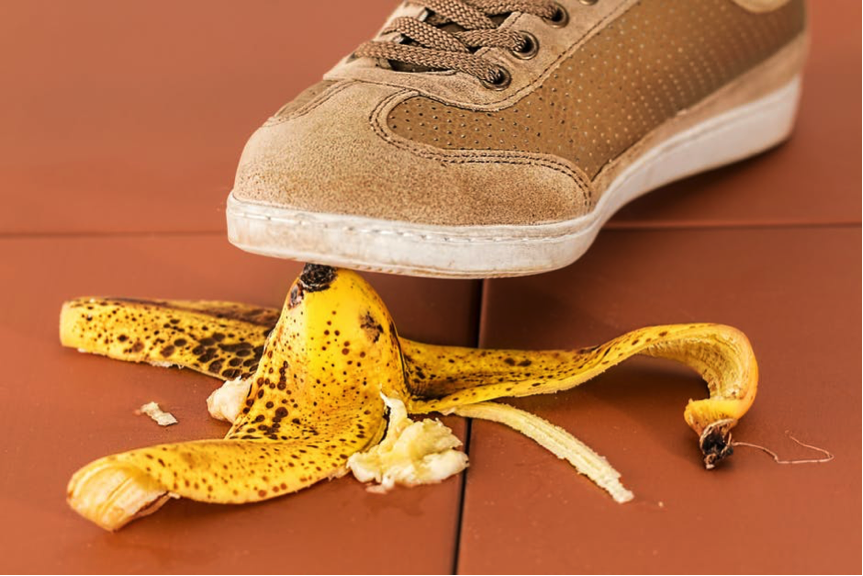 What You Shouldn't Do Before Starting Your Own Business
Nobody is born learned. When a person decides to face the challenge of creating his own business, he is prone to make mistakes. For this reason, in this article we want to warn you about what you should not do when you are starting your own business.
When it comes to launching a business, there is no manual to ensure its success. The mistakes of an entrepreneur when starting their own business can lead to many problems in the following months to its opening: wrong budget, not define the target audience, choose the wrong legal form, have too much hurry to get results, lack of information and proper preparation, lose enthusiasm.
In fact, there are many studies say that 75% of new businesses fail in the first 3 years because they do not avoid some of these most frequent mistakes. That`s why I found a service to write my essay online and on the saved time put some of them in this article.
So, if you want to prevent your business from failing, you should avoid the following mistakes:
1. Think that all you need is an idea 
An idea is just the beginning. In order to succeed, you need to set all the details of the project from the beginning to the end, including an administration plan. You must create a solid foundation to build a stable business. If you only imagine yourself as the owner of the business without any organizational plan to carry it out, you will never go beyond the starting line.
2. Spending a lot of money very fast 
You may already have all the necessary funds, but that does not mean you should spend everything right away. You have to make a good balance between investing enough to make sure your business takes off, and not spend it all at once.
Start slowly to manage everything correctly and see the long-term satisfactory results. Make sure your business has good benefits for a while before expanding. There have been too many companies that have sabotaged themselves by trying to grow too fast.
3. Asking too many people for advice 
Asking for advice to experts is always good, especially if they are experienced entrepreneurs who have built a successful business in their industry. But asking too many people for advice can delay your decision so long that your company never starts. Get a solid adviser that you can ask for help regularly, but always managing the day-to-day business yourself.
4. Having someone else running your business 
It is your business. And that's why not only you need to be in charge, but also be at the lead of all the daily activities that are carried out especially at the beginning. A business demands that you make decisions, that you be the one to mark the agenda, the schedules, talk with the suppliers and control the organizational structure. Having your own business is a constant personal development in which you will learn new things every day.
If you have a partner (or partners), it is essential to create a clear division of responsibilities from day one. Your project requires that you get involved in it, and that you consider and think about each detail that must be done, without being another person who does it for you.
5. Promotion: 
This is the critical factor that many entrepreneurs overlook. Emerging business owners must be willing to devote efforts, time and resources to succeed.
No, social media campaigns are no longer enough to make your product or service known; it is necessary to go further. Nowadays, many businesses making the most common mistake of promoting themselves only through social media.
It is necessary to consider greater touch points with your target customers, go to exhibitions, advertise in specialized magazines, partner with online programs like Google for Education, go out, sensitize the market, sponsor organizations like Global Giving, among others.
6. Not having a clear vision
 Successful business owners are those who have a clear vision of where they want to go in one, five or even ten years.
When you know what you want, such as how many people would you like in your team, or the hours you want to work, then you can define the exact steps to take to get there. Many business owners end up working too many hours, not getting the people they want, and not doing what they expected because they did not have a clear vision of it from the beginning.
7. Not knowing your target market 
Starting a business based on what you want instead of what your customers want is one of the biggest mistakes an entrepreneur can make.
Success in any commercial project lies in giving consumers what they want, but often we build a business based on the opposite and the skills we have. You need to check first what you are going to sell, what your target audience is, and finally, how you can use your talents and strengths to give that group of people what they need.
Starting a business is not always easy; if it were, everyone would be doing it. And although there is no exact failsafe plan to make you successful, we hope that this tips will warn you about what you should not do before starting your own business.
For more articles, visit OD Blog.