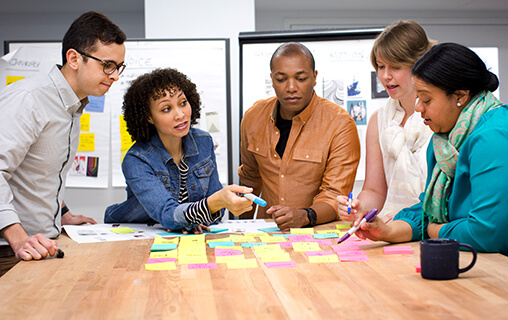 Procter & Gamble Research & Development Industrial Design Internship 2018-2019
Deadline: Ongoing
Applications are open for the Procter & Gamble Research & Development Industrial Design Internship 2018-2019. Procter & Gamble (P&G) is looking for Industrial Design Interns to join their Singapore Industrial Design Studio within the R&D organization.
The Research & Development Industrial Design Intern will contribute across a number of programs in early stage Front End Innovation (FEI) through design conceptualization. The Industrial Design Intern role requires a motivated independent thinker that can inspire, generate and bring to life new ideas with their cross-functional partners. You will learn how to find meaningful ways to integrate design thinking and conceptualization into Front End Innovation programs.
With a focus on design innovation, the Industrial Design Intern will translate deep consumer understanding into robust and meaningful design solutions that meet key business objectives. These roles require superior visualization skills and the ability to rapidly prototype design ideas for use in consumer testing & internal alignment.
Length of Internship
Flexible: 12-16 weeks (minimum) up to 6 months (maximum)
Eligibility
Applicant must be in progress of attaining BS or BA in Industrial Design;
Have a Portfolio that demonstrates design expertise (strategy and execution);
The candidate must be able to demonstrate the ability to successfully manage projects, self-direct, and take on ownership for your work;
This role requires a person who is an excellent and effective communicator and is able to collaborate to deliver great design solutions;
Passion for the integration of design with technology with a desire to experiment and explore new ideas. The candidate must be able to connect consumer insights, technology, socio-cultural and market trends in meaningful ways to uniquely solve design challenges;
Base knowledge in key manufacturing processes is recommended (blow molding, injection molding, etc).
Skills Needed to Perform This Job
Mastery in Industrial Design – skills like:
Sketching.
2D visualization (Illustrator / Photoshop).
3D CAD (Rhino / KeyShot).
Rapid Prototyping (3D printing & rough hand models).
Demonstrated passion for Design Thinking.
Application
For more information, visit P & G Internship.