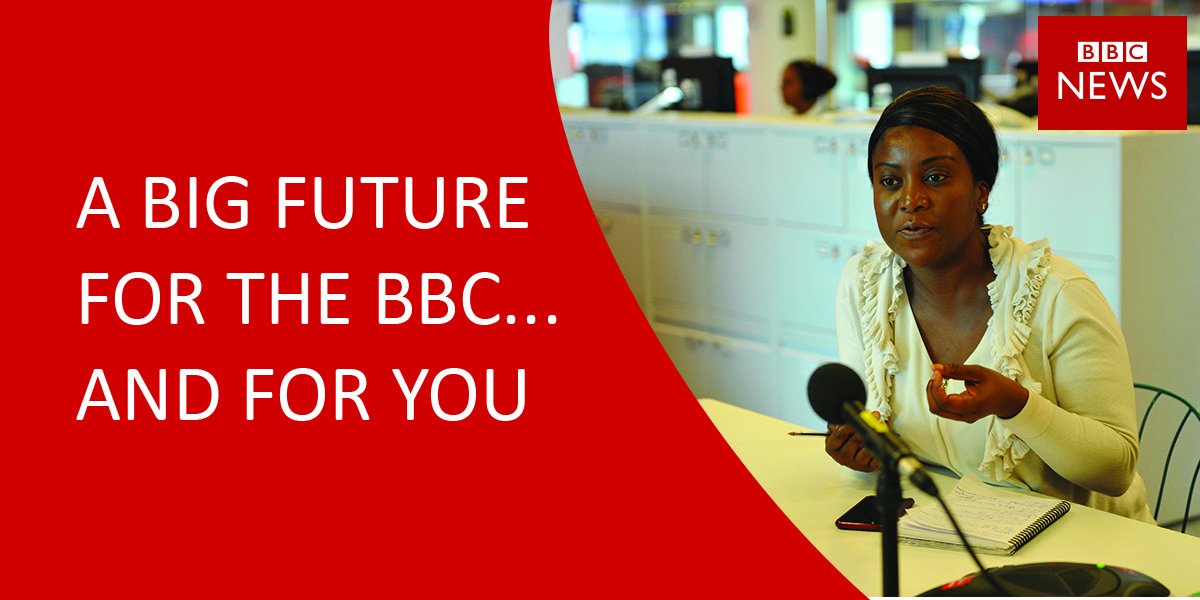 BBC Africa Journalism Trainee Program 2018 in Nairobi, Kenya
Deadline: September 30, 2018
Applications are open for the BBC Africa Journalism Trainee Program 2018. This opportunity is for three Trainees to join the Nairobi bureau for 12 months to gain the skills and experience needed to be a BBC Journalist.
The BBC World Service reaches more than 90 million people in Africa weekly on Radio, TV, Online (language sites and bbcafrica.com), Mobile and Social Media. Their East Africa hub based in Nairobi is the biggest bureau in Africa hosting Amharic, Afaan Oromoo, Tigrinya, Swahili, Somali and Great Lakes Language services as well as digital teams, an innovation hub and a range of TV programmes.
This is a chance to understand BBC news as a journalist, including what it is like working in two languages – English and one other of the Horn of Africa languages, Amharic, Afaan Oromoo or Tigrinya.
Internship Roles
You will spend time in the relevant language service within The East Africa Bureau, meeting a range of people, from bilingual reporters, producers, editors, presenters, camera operators to online, digital and social media journalists.
At the end of the 12 months you will have a clear understanding of BBC editorial values and an idea of the wide-ranging journalism that goes on at BBC Africa and other parts of BBC News. Should you complete your traineeship successfully you will be ready to apply for Journalist roles within the BBC and in other media organisations. There is no guarantee of a job at the end of the scheme.
Eligibility
You do not need any professional journalism training before you start the scheme but you must be able to show passion and keen interest for the job.  For example, you may be writing articles for a newspaper, working at a radio station, blogging or vlogging – or creating great social media content;
You will be a creative storyteller who is curious about the world around you and are fascinated by news and current affairs. You will be confident meeting new people and sharing people's stories with ideas on how BBC can reach all of their audiences including people who might not normally consume news;
You will need to be 18 or over by the time the scheme starts.
Application
For more information, visit BBC Trainee Program.