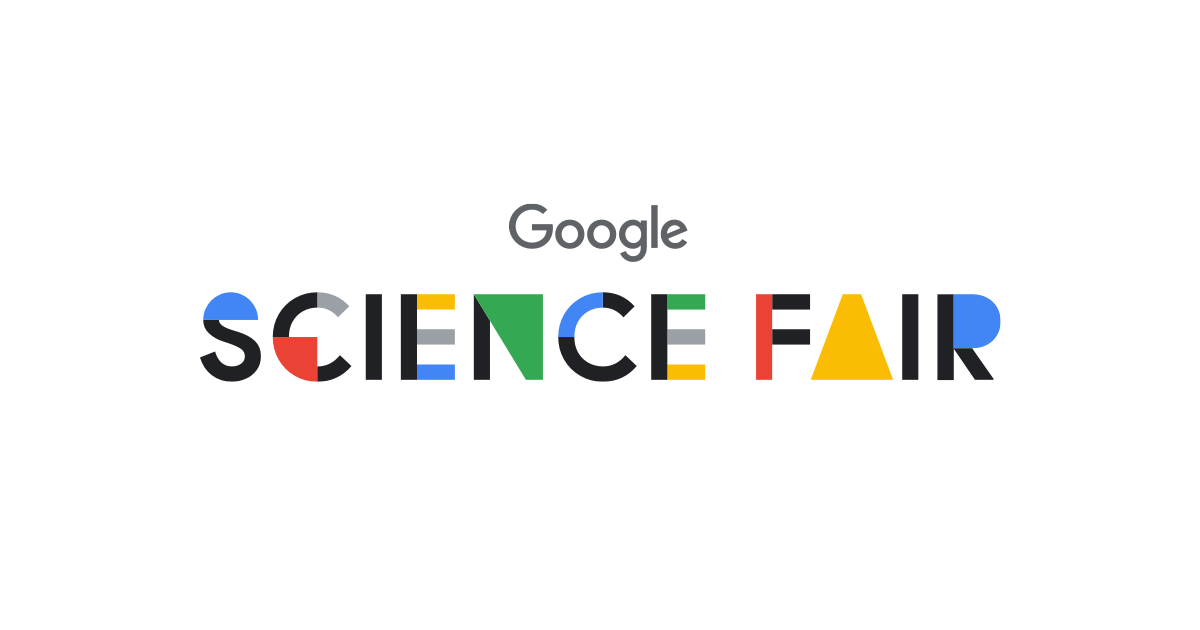 Google Science Fair for Students 2018
Deadline: December 12, 2018
Are you between 13-18? Google would love for you to join them and share your best idea using science, technology, engineering, and math in the Google Science Fair 2018. It doesn't matter if you use pen and paper or a full-scale lab; it's all about the idea and the thinking behind it, no matter how big or small.
What should you do next? Start thinking up ideas. Go solo or grab some friends to join and dive into all the guides and inspiration Google collected to help you along the way. Oh, and check out the prizes—there's way more this year!
Prizes
Grand Prize: $50,000 education scholarship
15,000 scholarship and travel to LEGO in Billund, Denmark
15,000 scholarship and take an expedition to explore your world
$15,000 scholarship and set sail with scientists across the world
15,000 scholarship and tour Virgin Galactic's facilities
$5,000 gift card from LEGO Education for educational products
20 Finalists will travel to Google Headquarters
53 State Winners will receive an Android tablet and other goodies
100 Regional Winners will receive a Chromebook and other goodies
Eligibility
Competition is open to individuals 13 years of age as of December 12, 2018, and 18 years of age as of September 13, 2018
Entrants from the 28 member countries in the European Union must be at least 16 years of age as of December 12, 2018. Entrants from South Korea and Israel must be at least 14 years of age as of December 12, 2018
Previous Winners of Google Science Fair (of any award and/or prize) are not eligible to participate in Google Science Fair 2018.
Ideas could be in any of these areas: Environment, Tech, Robotics, Space, Health, Community, Food, AI, Travel, Energy
Judging Criteria
Inspirational Idea: The judges are looking for entries that offer a new perspective, fresh thinking, or an innovative approach. It doesn't need to be a totally new area of STEM. In fact, most breakthroughs simply continue where others left off—and they're all for that
Capacity to make an Impact: The judges are looking closely to see if your work could positively impact the real world, either now or in the future. So, in your project, take the time to show how and where your findings could be applied or scaled to real-world scenarios
Passion for Science/Engineering: The judges are looking for innovators who are really passionate about their project, so remember to include how you came up with the idea and why you wanted to pursue it. If this isn't your first STEM competition, tell Google about it—they love to see where your passion has taken you! The "About me" section is the perfect place to communicate this
Excellence of Method: The judges are checking that your Method/Testing works with your original Question/Proposal—and you've discussed the reasons for this. Remember, even if your original idea failed, it doesn't mean it's not a good project. Learning from your experiment is all part of the problem-solving process. Just be sure to talk about this, and suggest how it could be improved
Communication: The judges all have different backgrounds and you need to be able to explain your project to all of them, so make sure you write clearly and concisely throughout. Try being creative in your approach to bring your project to life—shoot videos, take pictures and create visuals. Google Docs are also available to help you create presentations, graphs, and other materials that might be difficult to express in words alone, like your Results
Application
For more information, visit Google Science Fair.