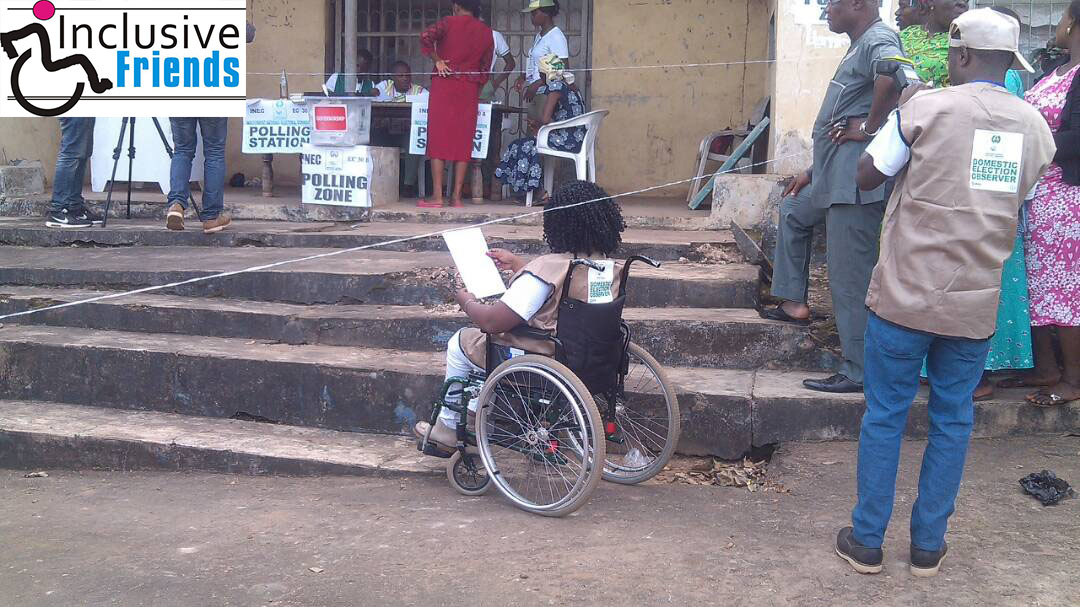 Inclusive Friends Association (IFA) seeks Communications / M&E Assistant in Nigeria
Deadline: September 27, 2018
Inclusive Friends Association (IFA) is looking to recruit Communications / M&E assistant in Nigeria. The objective of this role is to oversee the organization's communication programs both internal and external projects to different target audiences which in turns provides visibility for IFA and as an M&E assistant to monitor field activities based on IFA project implementation plan through their M&E evaluation design for management and accountability functions all which to achieve IFA's organizational goal.
Job Details
Location: Rayfield, Jos-Plateau State, Nigeria
Nature: May need to travel occasionally regarding the project's needs
The work environment characteristics described here are representatives of those an employee encounters while performing the essential functions of this position. Access and working space is provided to enable individuals with disabilities to perform the essential functions. An employee works under typical office conditions, and the noise level is usually quiet.
About IFA
The Inclusive Friends Association (IFA) is a non-profit organization for and by Persons with Disabilities (PWDs) that works to bring issues related to disability to the forefront of national development through advocacy, training and action. Located in Plateau State, Nigeria, the organization is an off shoot of the 2 year reign of the former Ms. wheelchair Nigeria Queen, Grace Jerry and her team.
IFA is a PWD led and focused organization with vast experience in implementing democratic governance and sanitation programs. IFA has been part of a consortium that conducted Nigeria's first and second ever polling unit accessibility audits (2016 Edo and Ondo Governorship elections) and understands the need and methods of reaching and working with PWDs. IFA has a young and determined team that always look forward to meeting people and working out innovative means to create access for PWDs in Nigeria.
They envision a world where persons with disabilities are supported to live fulfilled lives in their communities.
Job Duties and Responsibilities
The communications / M&E officer will perform a wide range of professional duties in handling social media platforms and liaise with the media- print, electronic and online, in charge of video and audio recordings, prepare media briefings and engagements, in the aspect of M&E assistant will monitor field activities based on projects implementation plan through the use of the organization's monitoring and evaluation tools and will perform related duties as assigned.
These duties and responsibilities are further narrowed into:
Develop, support and promote the organization's goals, including message development, social media content creation and media outreach
Host the website and upgrade content regularly.
Develop content for print, virtual and broadcast media.
Ensure digital marketing content aligns with our brand's identity and message and assist with marketing campaigns as needed.
Evolve successful goal-oriented communications plans with creative department
Produce and manage material for social networking websites on behalf of the organization
Develop and disseminate public relations materials that increase our visibility among stakeholders and lawmakers
Oversee all creative inputs on organization's communications and publications
Prepare communication and media promotion budget

 

Assist to developing operational monitoring tools (Checklist, questionnaires, databases, interview and survey forms)
Conduct data quality checks in the field and ensure accuracy and completeness of survey questionnaires
Provide supervision for data entry of quantitative data, and conduct data analysis
Participate in project's quality, implementation, particularly through identifying weaknesses and strengths in projects
Participate in evaluation of project's results and achievements
Provide M&E verbal and written reports on a monthly basis to the management team
Assist to maintaining a clear and transparent filing system. Ensure that hard copies and soft copies of data are kept properly.
Actively collaborate with data entry officer and provide inputs to develop databases on project activities and assist to updating regularly the database according to the project requirements
Eligibility
At least a Bachelor degree in Social Science/ Mass Communication
At least two (2) years of professional working experience in designing and executing communication activities especially in development programs
At least one (1) year experience in relevant field (M&E, International Development)
Knowledge of and experience with media production, communication and dissemination techniques and methods. This includes alternative ways to inform and entertain via written, oral and visual media.
Experience of working with local NGOs, INGOs and government bodies would be an advantage.
Be able to manage multiple tasks and responsibilities.
Proficient in the use of computer applications such as Microsoft Excel, Word, PowerPoint and editing software for pictures and videos.
Be a team player
Be a strategic thinker and be able to sometimes work within tight deadlines and cope with pressing timelines.
Excellent verbal and written communication skills
Good interpersonal skills including: negotiation skills; ability to represent the organization at external events; comfortable with public presentation skills.
IFA Volunteers are eligible to apply.
Application
Download the application form here.
Fill and submit your application with credentials to [email protected]
For more information, visit Inclusive Friends Association.