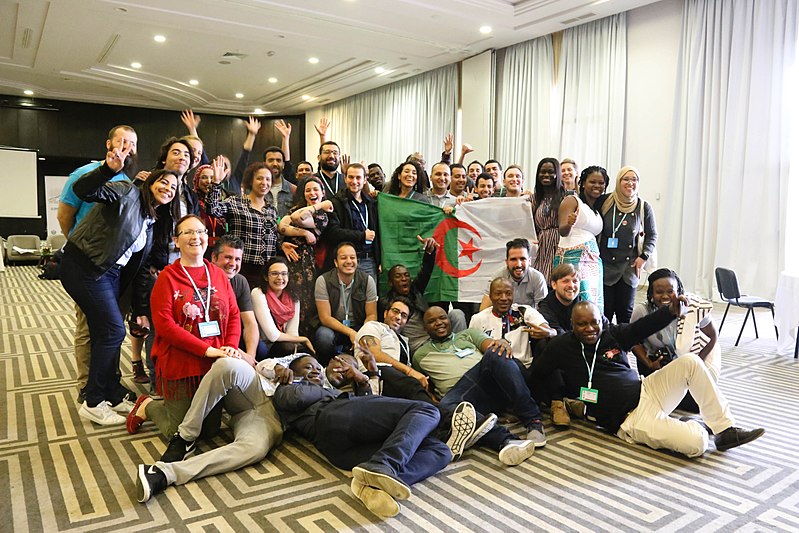 Submit Proposal for WikiIndaba Conference 2019 in Abuja, Nigeria
Deadline: October 14, 2018
Call for submission of proposals for the WikiIndaba Conference 2019 is open. WikiIndaba 2019 will be the fourth edition of the annual African conferences which provide a unique opportunity for the Wikimedia community in Africa and the disapora to come together, share their common goals, and develop better ways to work together.
The first edition was held in Johannesburg, South Africa in 2014 by Wikimedia ZA, while the latest edition was held in Tunis, Tunisia in 2018 by Wikimedia TN Usergroup. The 2019 edition of the conference will be hosted in Abuja, FCT, Nigeria by the Wikimedia UG Nigeria.
The Conference aims at
Building capacity for African Wikimedians
Fostering growth of the coverage and involvement of Africa in Wikimedia projects
Connecting African Wikimedians both within the continent and in the diaspora
Theme
WikiIndaba presentations are about topics related to the work of Wikimedians and the Wikimedia projects. Submissions may be about any area of Wikimedia work, including:
Wikimedia Research
Technology and infrastructure
Outreach and education
Legal and social aspects
Project community and community development
Project content.
Eligibility
Open to Africans both within the continent and in the diaspora;
Submissions can be about ongoing or new projects and initiatives, related projects outside Wikimedia, and research related to the Wikimedia projects;
Presentations, workshops and discussions can be aimed at any audience, including experienced Wikimedia contributors, new or beginning Wikimedia contributors, or current Wikimedia contributors who want to learn new skills or start work in a new area;
They especially welcome new WikiIndaba presenters, presentations about issues of current concern to the Wikimedia community, reports from Wikimedia's sister projects and discussions of the current work and future of these projects, and roundtable/birds of a feather discussions meant to discuss and solve current issues relating to the Wikimedia projects and community;
This will be a monolingual conference, and only presentations in English are welcomed. However, you can make your submissions in other languages, after rendering the English version;
All presentations and discussions are encouraged to be as interactive as possible and facilitate learning and sharing by the attendees.
Application
All submissions should include:
The name and affiliation of the presenter or moderator if any
The title of the presentation
An abstract describing the topic of the presentation and what attendees can expect to take away from the session.
A description of what attendees can expect to take away from the session.
In addition:
For presentations, panels and discussions, please state the expected or intended audience of the session (new contributors, experienced contributors, or all).
Roundtable and birds of a feather discussion should indicate what the outcome of the discussion is hoped to be.
Panel presentations should include the name of the presenters, if confirmed, and a brief synopsis of what each presenter will contribute.
Workshop submissions should include the level of the workshop (beginning, intermediate, experienced), what attendees should do to prepare for the workshop, and a description of the workshop presenter's experience.
For more information, visit WikiIndaba Conference.