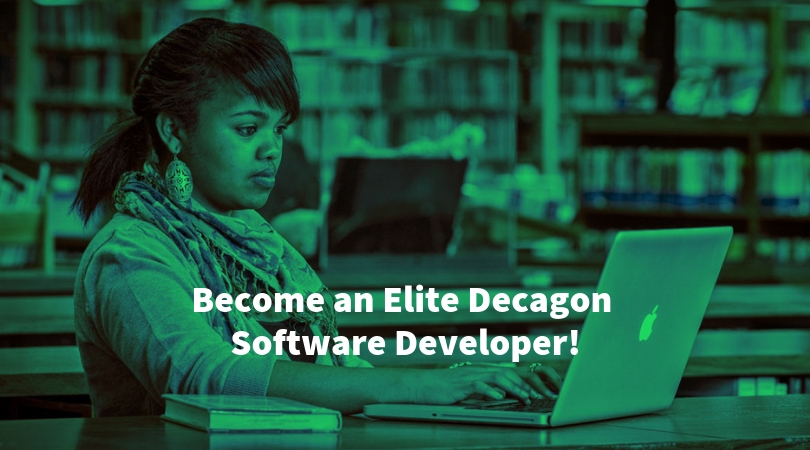 Decagon's Elite Software Development and Leadership Training Program 2018/2019 for Nigerians (Fully funded)
Deadline: October 1, 2018
Apply to the first cohort of Decagon Institute's Elite Software Development Training Program 2018. This is a 9-months intense training experience that equips you with world class software and leadership skills using the latest software tools and teaching methods even if you cannot pay.
They are seeking out high potential graduates from various institutions and diverse backgrounds who have a passion and zeal for excellence and are looking to unlock all their potentials. In addition to equipping you with all the knowledge and skills you need, Decagon will also place you on internship programs with top notch companies in the industry.
Apply now to become an Elite Decagon Software Developer!
Decagon is founded by Chika Nwobi who has been involved in building over 20 Tech companies in Africa including leaders like MTech, Level5.Digital, Jobberman, Cheki, and Babybliss. Decagon aims to help Nigeria fulfill its potential to become the preferred source of elite software engineering talent.
Benefits
Fellow receive the following:
Monthly Stipend
Lunch
A MAC laptop
Work opportunities.
Eligibility
Open to Universities graduates with a high IQ and a passion for excellence.
Application
Apply – Start your application by filling out our bio- data form on https://decagon.institute. You will be sent a link to our personality/cognitive assessment and given access to our home study resources.
Take A Test – Applicants that meet our criteria will get an email with an assessment/coding challenge based on your knowledge of the home study resources.
Get Interviewed – Successful applicants will be invited for an interview session with a panel of interviews made up of senior developers, staff members and hiring partners.
Join Bootcamp – Successful candidates will be invited to participate in our two weeks bootcamp led by our team of senior developers. You'll be judged on your ability to work in a team and independently as well as the ability to deliver on the final project.
Become a Decagon Fellow – The highest performing participants will be accepted into our 9-months Decagon Elite Software Development Program.
For more information, please read the our FAQs or send a mail to [email protected]
For more information, visit Decagon Institute.