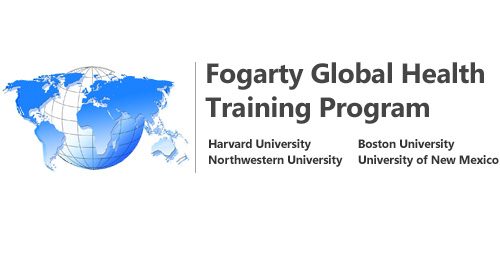 HBNU Fogarty Global Health Training Program 2019/2020 (Fully-funded to the United States)
Deadline: November 1, 2018
Applications for the HBNU Fogarty Global Health Training Program 2019 are open. The HBNU Fogarty Global Health Training Program offers opportunities in global health research training for pre- and post-doctoral candidates from the U.S. and lower-middle-income countries (LMICs).
The Fogarty Global Health Training Program focuses on the sustainable development goals (SDGs) aim to improve health and wellbeing by 2030. Specifically, the expanded focus on this goal reflects the long-neglected population-level health issues that are forecasted to contribute to significant morbidity and mortality globally, and specifically in low- and middle income countries (LMICs). The need for research and innovation on low-cost intervention in these regions is critical.
The program provides opportunities to generate a new cadre of global health researchers, educators, and professionals who will be prepared to address the new challenges in global health. The program provides fellows with a 12-month, mentored research fellowship in innovative global health research to promote health equity for populations around the world.
The HBNU Fogarty Global Health Training Program is sponsored by the Fogarty International Center (FIC) and several collaborating Institutes and Centers at the National Institutes of Health (NIH).
Benefits
Depending on the type of your award:
Monthly stipend for 12 months. All stipends are potentially taxable under U.S. and international law.
Funding for research support (lab supplies, software…)
International health insurance for U.S. applicants
Required vaccinations for U.S. applicants
Visa and passport fees
Roundtrip overseas travel to the training site for U.S. applicants
Travel and accommodation to attend the orientation at NIH in July
Eligibility
Pre-doctoral Trainees:
Trainees must meet ALL of the following requirements:

Must be U.S. citizens or permanent U.S. residents.
Must be enrolled in accredited doctoral level program (MD, PhD or equivalent) in public health, government, business, design, engineering, education, medicine, nutrition, law, pharmacy, dentistry, veterinary medicine, and nursing
Health-professional students who wish to interrupt their studies for a year or more to engage in full-time research training before completing their formal training programs are also eligible.
Post-doctoral Trainees:
Must be (a) U.S. citizens or permanent U.S. residents OR (b) citizens of LMIC with sites participating in the program.
Must have received, as of the beginning date of the training period, a PhD, MD, DDS, or comparable doctoral degree from an accredited domestic or foreign institution. Comparable doctoral degrees include, but are not limited to, the following: DMD, DC, DO, DVM, OD, DPM, ScD, EngD, DrPH, DNSc, DPT, PharmD, ND (Doctor of Naturopathy), DSW, PsyD, as well as a doctoral degree in nursing research.
Requirements
Trainees are expected to spend 12 months in training and be available to begin the fellowship in July 2019, with a 2-3 weeks of training in the U.S.
All trainees are required to pursue their research training full time, normally defined as 40 hours per week, or as specified by the sponsoring institution in accordance with its own policies.
They accept applications from individuals from non-consortium US institutions.
For a list of affiliated institutions, please review the list of research sites.
Proposals in HIV have to meet the Office of AIDS Research (OAR) HIV/AIDS research priorities.
Application
Proposals in HIV have to meet the Office of AIDS Research (OAR) HIV/AIDS research priorities. For more information about these priorities, visit here.
You do not need to upload your letters of support if you do not yet have them. These can be submitted to us by email once you have applied.

Signed letters of reference should be e‐mailed directly to Assistant Director Patricie Niyitegeka at [email protected] Letters of reference must be received by December 15th 2018.
Required Attachments
Statement of career goals and plans
Research Plan
IRB & Ethics Approvals Plan
Additional Funding (if applicable)
Fellowship Timeline and Plan
NIH‐style Biosketch
Transcripts (doctoral and professional students only)
Letter of Support
Letter of Commitment (for applicants who currently have full-time positions)
For more information, visit Fogarty Global Health Training.