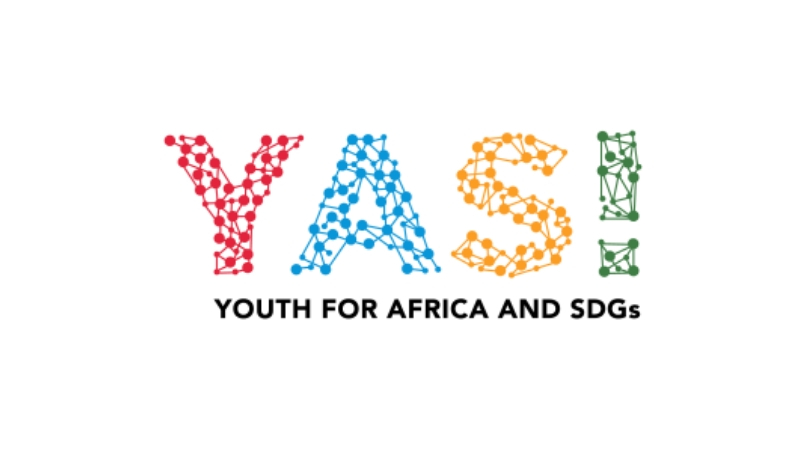 UNDP Open Innovation Challenge and Call for Youth for Africa and SDGs Ecosystem Challenge 2018 (Win $10,000 Grant)
Deadline: October 14, 2018
The YAS! Ecosystem Challenge is open for applications. The United Nations Development Programme (UNDP) is calling for Youth for Africa and SDGs Ecosystem Challengetive Solutions Addressing Development Challenges Facing Youth in Africa. The purpose of the ecosystem challenge is to seed youth entrepreneurship focused activities in localities that have a weak or nascent youth entrepreneurship ecosystem through provision of catalytic grant capital of $10,000 USD.
Are you an ecosystem player in Africa passionate about the continent with an innovative solution to development challenges facing the youth? Then, this opportunity is for you!
The ecosystem challenge invites applications from ecosystem players such as (but not limited to) incubators, innovation hubs, youth entrepreneurship networks, co-working spaces, entrepreneurship centres, universities and student groups. Applicants are asked to design an impactful ecosystem intervention and a sustainability plan for running this initiative.
An indicative list of eligible activities that can be pursued through the proposed solution includes:
Entrepreneurship boot camps
Local networking events addressing specific themes and topics,
Financial modelling
Branding and marketing
Business speed dating
Panel discussions, example barriers in establishing, sustaining, and growing business
Business plan competitions
Mentoring sessions
Coaching sessions
Different types of workshops: e.g. business planning, idea to market, insight into buyers, access to finance, open innovation, social entrepreneurship, doing business in Africa
Are you up to this challenge? It's an opportunity to be at the centre of Africa's development and to help improve life for all in your community, your country, in Africa … and potentially even globally!
Benefits
By applying, you stand a chance to win a grant funding of 10,000 USD to design an impactful ecosystem solution.
Eligibility
You are eligible for the challenge if you answer "yes" to all the following questions:
Do you have at least two years of relevant experience in entrepreneurship and business development?
Do you have an innovative, replicable, scalable idea that could transform your community, country or even Africa?
Would you like to contribute towards the attainment of the SDGs and therein especially gender-related targets and indicators of SDG 1 (poverty), SDG 5 (gender equality and empowerment of women and girls), SDG 8 (decent employment) and SDG 9 (industry, innovation and infrastructure)?
Do you have the passion to help Africa progress – but struggle to find the support you need to turn your idea into reality?
Selection Criteria
UNDP and Accenture will set up an evaluation committee to review all proposals received. Principles of fairness, integrity and gender equality will be applied. The criteria for the selection of winning proposals will focus on the explanation of the challenge and the proposed solution to the challenge.
Key factors that are being considered in the review are whether the proposed solution:
Is inclusive and has great potential for impact (e.g., reduces poverty for the most disadvantaged especially women and girls).
Is sustainable (e.g., provides a long-term solution, is gender balanced & sensitive, is environmentally and financially sustainable, climate smart, etc.)
Is transformative, innovative and can be scaled up easily.
Is replicable in other environments and can be replicated across more African countries than that of the applicant.
Is broadly accepted and widely accessible to all targeted beneficiaries and/or potential users especially women and girls.
Is available for sharing.
Can create a greater catalytic impact by reaching out to a larger number of youth entrepreneurs (specifically women entrepreneurs) by financing local ecosystem building activities.
Builds on technologies or methodologies that are adaptable to various contexts for the benefit of all population including women and girls.
The proposals are rated out of 1,000 obtainable points with clearly indicated weighting for the questions, as detailed in the application form.
Application
To apply for the challenge, you need to fill and submit the application form below / available via the YAS! portal-platform on www.yasdg.com. Therein, you are expected to identify a supporting organisation for your proposed project.
Please fill out this form, save it and e-mail it to [email protected] Please use the email subject "YAS! Ecosystem Challenge" for your submission Deadline for submission of applications is 7 October 2018.
For more information, visit UNDP.