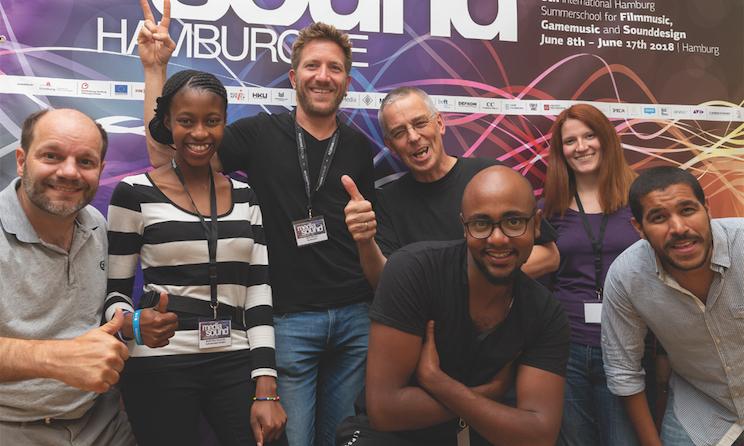 ACCES Scholarship for Kenyans to attend Media Sound Hamburg Summer School 2019 in Germany
Deadline: November 4, 2018
Applications are open for young Kenyan film music composers, video game music composers and sound designers to apply for a summer school that will take place in Hamburg, Germany, between 9 and 18 August 2019. The successful candidate will get to attend various masterclasses, workshops, forums and special events while interacting with international film composers and industry professionals.
The scholarship is made possible by Media Sound Hamburg, in partnership with ACCES 2018. Lecturers who are already confirmed for Media Sound Hamburg 2019 include Randy Thom (Apocalypse Now, Return of the Jedi, The War of the Worlds), Glenn Kiser (Avatar, The Incredibles, Pirates of the Caribbean), Sue Harding (Quantum of Solace, In Bruges, I, Daniel Blake) and Adam Mendez (Florence Foster Jenkins, Exodus: Gods and Kings, Jason Bourne).
The winner of the scholarship will be announced at the 2018 Music In Africa Conference for Collaborations, Exchange and Showcases (ACCES) in Nairobi, Kenya, starting 15 November, where Media Sound Hamburg lecturer Stephan Eicke will conduct a workshop aimed at music producers who are looking to tap into the film industry. The session will also cover the basics of sound design and music for the gaming industry.
Benefits
A scholarship to Media Sound Hamburg 2019 (9 to 18 August 2019)
Free choice of any masterclass, workshop, forum or special event at Media Sound Hamburg 2019.
Flights (economy), accommodation and a per diem.
Eligibility
Applicants need to:
Be Kenyan nationals
Be present at ACCES 2018 (register to be at the conference here for free)
Be under 30 years old
Have experience in music composition
Have an interest in sound design/film music composition/video game music composition
Have a valid passport
Application
Applicants will need to submit the following to be considered for the scholarship:
CV
Biography detailing previous work and interests
Music In Africa profile (with extracts of your work such as video and audio)
For more information, visit ACCES Scholarship.