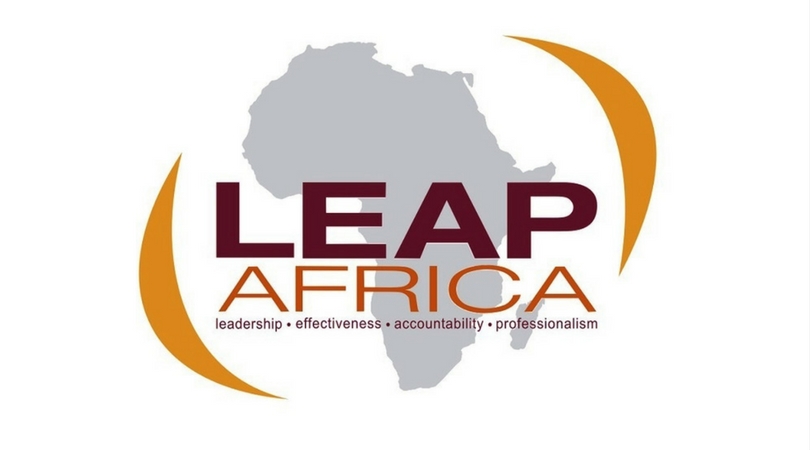 LEAP Africa is hiring a Monitoring & Evaluation Coordinator
Deadline: October 31, 2018
LEAP Africa seeks to recruit a Monitoring & Evaluation Coordinator for its MERL Unit (Monitoring, Evaluation, Research and Learning Unit) in Lagos, Nigeria. LEAP Africa offers innovative leadership and work readiness programmes for youth with the primary aim of equipping them to live productively, lead ethically and motivating them to deliver positive change in their communities by either executing community development projects or building sustainable social enterprises.
Core Functions/Responsibilities
Report and work closely with the Manager- Monitoring, Evaluation, Research and Learning in leading the design, development and implementation of MERL functions and to ensure organizational effectiveness for LEAP Africa.
Supervise and coordinate the implementation of data collection, analysis and evaluation of both programmes and research projects.
Lead the process of curriculum development, and review as well as supporting mapping of best practices research for the LEAP's curriculum and pedagogy.
Support the development of evaluation, impact and research reports and products including policy briefs, info-graphics, articles and Op-eds.
Contribute to ongoing research, evaluation and learning plans, as well as design and report documentation.
Work with programmes team and partners in the conceptualization, design and development of impact measurement frameworks, indicators and monitoring plans for projects.
Design, test and refine data collection and evaluation tools in line with LEAP's objectives and ensuring quality assurance and control.
Assist the Monitoring & Evaluation Manager in sourcing for, applying and getting relevant research grants for the organization.
Carry out critical and complex analyses of data including visualization of project data and dashboard designs to display project impact, and communicate conclusions clearly with actionable recommendations.
Assist with learning activities, dissemination of lessons learnt, communicate with stakeholders, Stakeholder management, assist in policy development and advocacy activities for the organization, organizing and facilitating of Monitoring and Evaluation learning sessions.
Carry our writing activities – white papers, concept notes, research writing, evaluation reports, Policy briefs, Info-graphics, peer reviews and articles, editing etc.
Carry out all other tasks assigned by your supervisor
Eligibility
Must be a Master's degree holder and be well grounded in social science theories and research.
2-4 years of relevant post NYSC experience with significant knowledge of the development sector space.
A high level of written and verbal communication, including an ability to write in clear and concise language
Proficiency in the use of Microsoft office suite- Word, Excel, PowerPoint and data analyses tools
Strong communication, interpersonal and time management skills
Strong work ethics, a self-starter, very creative
Leadership and Management skills, supervisory skills
Project Management Skills
Passion for youth development, education, training and Nigeria's development
A high level of integrity
Application
For more information, visit LEAP Africa.