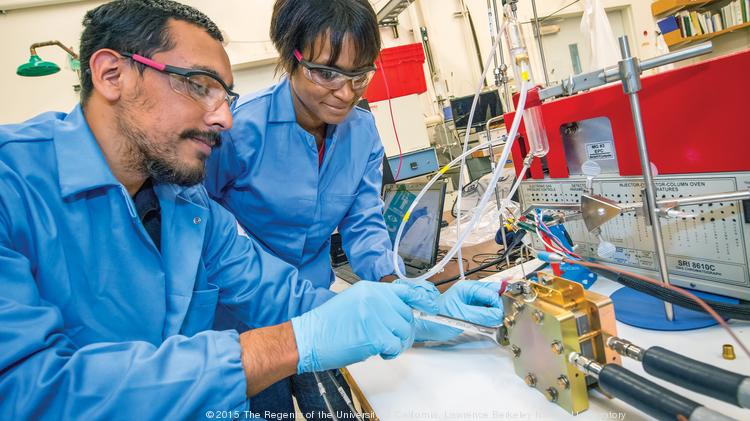 Cyclotron Road Accelerator Program for Innovators 2019 (Cohort Five)
Deadline: October 31, 2018
Applications are invited for the Cycloton Road Program for Innovators 2019. The program is designed to give innovators the runway, tools, knowledge, and networks they need to turn a promising concept into a transformative product.
As a fellow at Cyclotron Road, you'll be part of a dynamic community of scientists, engineers, technologists, and entrepreneurs who are committed to creating a positive societal impact with technology. Cyclotron Road fellows are embedded in the Berkeley research ecosystem for two years with an explicit mandate to bring their ideas to the point of commercial viability.
Benefits
Participants selected for Cohort Five will receive:
A two year fellowship – Includes a personal living stipend ranging from $80,000 to $110,000/year depending on experience, along with full individual health insurance, and up to $12,000/year travel allowance;
Lab access and research funding – Unencumbered access and $100,000 in seed research funding at Berkeley Lab, with the potential to also access UC Berkeley as part of the pilot partnership;
Mentorship, education, and networking – Intensive mentorship and education from the program team and exposure to a wide range of leaders from academia, industry, government, and finance.
Eligibility
Innovators may apply as individuals or as the technical leader of an existing team or small business;
For acceptance into the program, applicants:

Must be the technical leader(s) of their effort, with Ph.D. or equivalent experience in a technical field
Must be working to advance a hard tech concept based on an innovation in the physical or biological sciences, or related engineering disciplines

Applicants that have raised more than $2,000,000 in debt or equity funding from non-governmental sources within three years prior to program acceptance are ineligible;
Strong preference for applicants that have raised less than $500,000 to date;
Strong preference for applicants who have not previously founded a hard tech company;
If an effort has two technical leads, both individuals should apply in a single application so long as they are considered full leaders/founders with decision-making authority;
Applicants are not required to have an incorporated entity in order to apply; however, selected participants will be required to establish an appropriate legal entity for their project if selected to receive support from the program.
Application
Applications should consist of a single PDF document containing the following information:
You (one page)—A one page resume for the technical leader(s) applying for the fellowship (up to two per application)
Your vision (two pages)—Describe the technology concept you want to pursue. Use the Heilmeier catechism as a guide for what's most relevant.
Why Cyclotron Road? (one page)—What most attracts you to Cyclotron Road? Why would this be the ideal home for you and your project (vs. alternative paths)? Which people or facilities at Berkeley Lab and UC Berkeley would be particularly valuable in supporting your work?
What else? (one page)—An extra page. Your call.
For more information, visit Cyclotron Road.