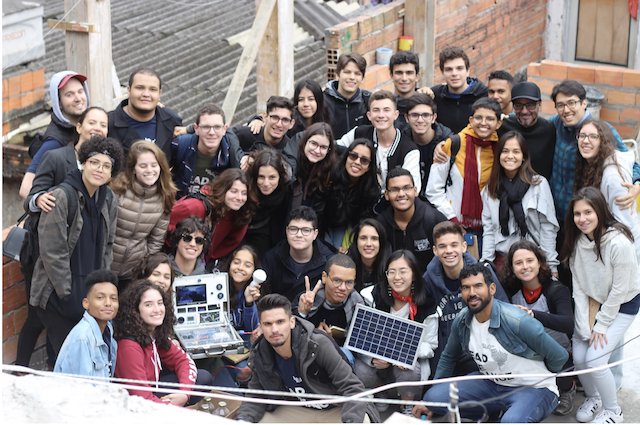 Latin American Leadership Academy (LALA) Bootcamps 2018 (Scholarships Available)
Deadline: October 21, 2018
Applications are open for Latin American Leadership Academy (LALA) Bootcamps. The 7-day immersive bootcamps are intensive leadership and social innovation development programs that provide young Latin Americans, 14-18 years old, the abilities, tools and support to tackle the problems they are most passionate about.
LALA is a world-class leadership academy that finds, connects, and develops Latin America's most promising young leaders. They will be running 6 week-long programs in different countries around Latin America, Colombia, Brazil, Ecuador and Argentina.
LALA organizes immersive week-long development programs (LALA Bootcamps) focused on leadership and social innovation, where they bring together 30 young promising students from all over Latin America to receive an intensive training in topics related to leadership development, social emotional learning, social innovation and community engagement. It is a unique opportunity for teenagers to be exposed to new leadership concepts, get in touch with other like minded youth from Latin America, meet leaders and entrepreneurs who are already generating social impact in society and receive mentorship from inspiring social innovators who can open doors and guide them into a more purposeful life.
Scholarship
Scholarships available for those who cannot afford the fees. So, do not let financial difficulties stop you from applying. Due to limited funding, applications received after October 21st may not be considered for financial aid.
Eligibility
They are looking for the best leaders between 14-18 years old in Latin America. 
The Ideal applicant:
Age rage: 14 – 18 years old.
Was born in a Latin American country.
Is passionate and committed to address the problems around them.
Has a strong vocation for service. Embodies the concept of a"servant leader".
Has demonstrated leadership potential through their actions.
Is intellectually curious, and is constantly seeking to learn andgrow.
Seeks to help and  empower those around them.
Has started or participated in social impact projects in their school or community.
Wants to be part of a Latin American community of inspiring youth that wants to transform the continent.
Application
For more information, visit LALA Bootcamps.