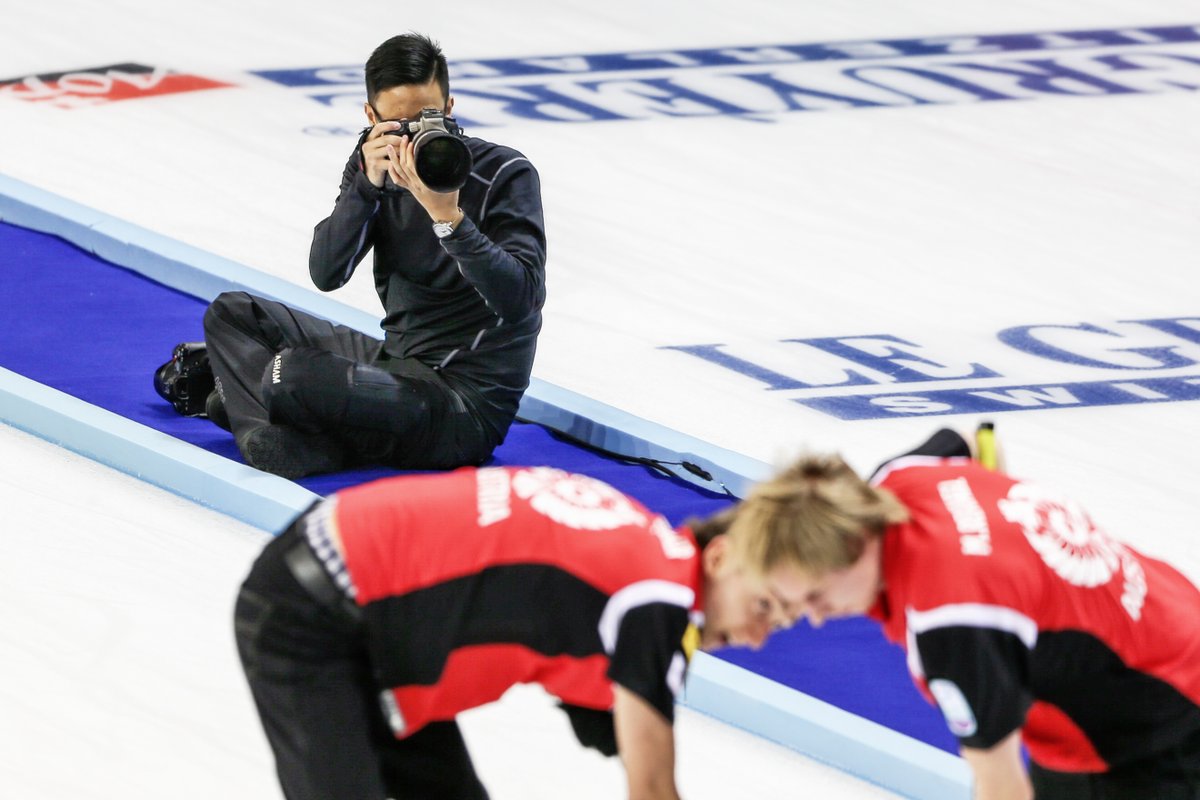 World Curling Federation Sports Media Trainee Programme 2019 (Fully-funded trip to Estonia, Canada or Norway)
Deadline: October 19, 2018
The World Curling Federation is accepting applications for its Sports Media Trainee Programme 2019. Full time students, from around the world, are invited to submit entries for the development programme, that immerses aspiring journalists and photographers in the heart of elite, international competition.
The World Curling Federation's Sports Media Trainee Programme is aimed at aspiring young sports writers and photographers. Students from around the world are given a unique opportunity to develop journalistic or photography skills in a practical setting, providing them with first-hand knowledge and experience to help them progress prospective careers within the media industry.
Activities
Trainee journalists will get to interview athletes and others involved in the championship for regular news reports, while they will also be given the opportunity to write feature reports and contribute to social media published at the event.
Photographers will be tasked with capturing all the action on the ice and behind the scenes for the duration of the championship. They will be required to turn around pictures quickly with the relevant editing and tagging, as would be the case in international news and photography outlets.
In addition to their work for the World Curling Federation, trainees may also be asked to assist their own Member Association's communications – should they be participating in the event – as well.
Benefits
In season 2018-2019, the successful applicants will travel to Estonia, Canada or Norway and will join the World Curling Federation media team in promoting the sport of curling.
Eligibility
All applicants must be studying in full-time education and be aged 18 or over.
Journalists: Journalist entrants are required to demonstrate their ability to write a newsworthy story and develop creative interview questions.
Tasks:

Students are asked to submit a 400-word report on their favourite Olympic memory and the significance of it to them.
Students must also write six questions, three that they would ask the gold medal winning skip following their victory in the Ford World Women's Curling Championship 2018 final between Canada and Sweden and three questions they would ask the losing skip based on the line-scores pictured below.

Requirements:

Entries exceeding the word count will NOT be accepted.
Students must clearly state which event they would be willing to attend based on the breakdown above: A, B, C or ANY.
Entries are to be submitted as a .pdf

Photography: Photographers are invited to show their creativity and skill by providing a selection of images of a sporting activity.
Task:

Students are asked to submit 10 images from a local sports event that captures both movement and the passion within the sport of choice.

Requirements:

Students should include a list of all their photography equipment. Failure to include this may lead to the entry not being accepted.
Preferably, the entry should be a complete set of images from one event.
Students must clearly state which event they would be willing to attend based on the breakdown above: A, B, C or ANY.
All images are to be submitted in .jpg format.
Each image size must not exceed 500kb.
Application
Applications are now being taken from students for six positions. They are:
One trainee journalist and one photography trainee for the Le Gruyère AOP European Curling Championships 2018 in Tallinn, Estonia from 16-24 November 2018.

One trainee journalist and one photography trainee for the World Junior Curling Championships 2019 in Liverpool, Canada and from 16-23 February 2019.

One trainee journalist and one photography trainee for the World Mixed Doubles Curling Championship 2019 in Stavanger, Norway from 20-27 April 2018.
How to Apply
Please attach the documents or images to your email along with the following information:
Full name:
Age:
Phone Number (inc. country code):
Social media handles:
Blogs:
Name of Educational Institution:
Course Title:
Course Contact (they will be contacted should you be shortlisted):
Winners will be notified no later than Wednesday 24 October 2018 and are invited for a face-to-face informal conversation via Skype to discuss logistics on Friday 26 October 2018.
Please send your applications to [email protected] no later than 17:00 GMT on Friday 19 October 2018.
For more information, visit World Curling Federation.