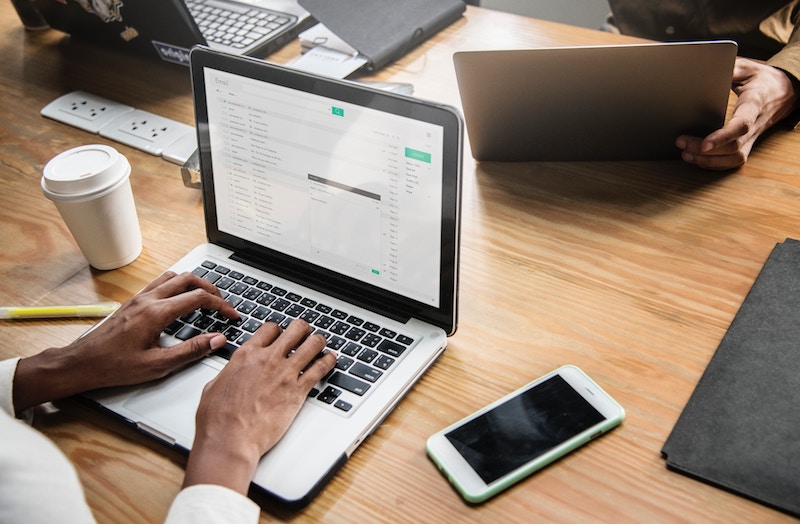 How to Write a Stand Out Email To an Employer
Email is a great instrument to reach out your potential employer. One perfectly crafted letter can help to impress an addressee and double the chances to get a dream job at a famous company.
But the problem is that competition in a labor market is pretty intense and there are many applicants like you, who struggle to make their emails remarkable. If you want to prove your potential employer that you are the best candidate ever, your letter should be very special. Check the following tips to make your formal email work effectively.
Write a clear subject line
If you want to make sure that your email will not get lost in the employer's inbox, you shouldn't forget to write a subject line. Otherwise, there are little chances that someone will open your email.
The subject line should contain very specific information about you and your purpose. You should always mention a concrete job and your name. A good title should look like this: "Application for Digital Marketer (ID #010101): Melanie Springs".
State your purpose and structure your email
In the first sentence of your letter, you should state your purpose. Explain why you send this letter: to apply for a concrete job, to respond to an interview request, or to check whether the desired position is still available. It will help an addressee to go through your email faster.
Otherwise, your potential employer will lose any interest in your candidacy when seeing that your letter has neither structure nor purpose. No one wants to hire an individual, who cannot accurately express his thoughts in an ordinary business email.
If you are going to apply for a dream job and want to make sure that your email is perfect, you can get a professional assistance. Check the reviews of companies, which provide writing services, and get help from the most reliable one.
You should try to establish a connection with your employer via personalized salutation. You should use his name at the beginning of the email. It's a great way to demonstrate your respect.
If you have met your employer in a real life or talked by phone before, you can mention this fact in your letter. It will help an addressee to understand who sent an email. For example, you can write on which day you had the first interview, or at which event you met.
Your potential employer gets a lot of new emails every day and he has no time to read them all. So, if he will open your email and will see a huge block of text, it's more likely that he delete your letter before reading it.
You should respect the time of your future boss and make a long story short. You should mention only important information in your email. Otherwise, a recipient won't read your text until the end and will never write you back.
Proofread your email carefully
You should always polish your letter before sending it to your potential employer. Even if you want to get a job, which doesn't require outstanding writing skills, it's really important to make your text free from any grammar mistakes or typos. Whether you want to work as a fitness trainer or a journalist, your email should present you as a well-educated individual, who is attentive to details.
Proofreading of a short letter will take you just 10-20 minutes, but this simple action will significantly improve your chances to get a prestigious job. There are four ways, in which you can edit your email:
do it by yourself, if you are good at proofreading;
ask your friend or family member to do it instead of you;
utilize free automatic grammar checkers available online;
look through the best writing services reviews, and choose a company, which can help you to cope with this task.
Show your passion
When you apply for a job, you should write a phrase, which will show that you really want to work for this very company. But keep in mind that it should sound natural. It shouldn't look like this: "I know nothing about your company, but I think you're the best of the best".
If you want to impress your employer, you should demonstrate genuine interest to a job. Companies are looking for the individuals, who will truly love what they do and will be ready to work hard to contribute to the common goal. So, you should convince an employer that you are undoubtedly the right person.
Notify about attached files
Don't forget to write a few sentences about the files you attach to your email. If you upload a resume, cover letters, or any other important documents, make sure that a recipient will see them. Otherwise, if he will look through your letter very quickly, he won't probably notice the attached files.
And one more important thing! You should always name your attachments in an adequate way. The worst you can do is to send files named "Doc1" and "Doc2".
You should better choose titles like "Melanie_Springs_Resume". And then an employer will not confuse your CV with the dozens of others, which he receives daily.
If you have never written a letter to an employer before and have no idea how it should look like, don't hesitate to check the templates online. Of course, you cannot copy someone else's letters and submit them as your own. But you can use them as the illustrative examples, which you can follow.
In Conclusion
If you have a goal to get a new well-paid job, you should be very persistent. Try your best to write an email, which will grab the employer's attention and will present your candidacy in the most favorable light.
Keep in mind, if you apply to a few different companies, you can't copy and paste the same text. If you really want to get the positive results, you should write every new letter from scratch. Only then you can be sure that your efforts will bear fruits.
For more articles, visit OD Blog.