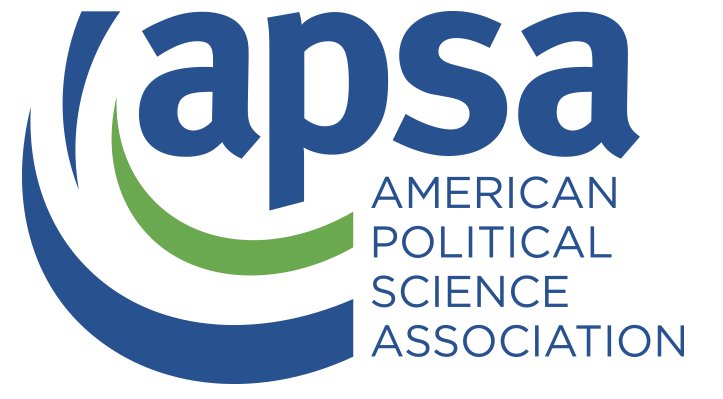 American Political Science Association (APSA) Minority Fellowship Program 2019
Deadline: November 15, 2018
Applications are now open for the Fall Cycle of the 2019-20 APSA Minority Fellowship Program. The Minority Fellows Program (MFP) is a fellowship competition for individuals from underrepresented backgrounds applying to or in the early stages of doctoral programs in political science.
The MFP was established in 1969 (originally as the Black Graduate Fellowship) to increase the number of minority scholars in the discipline. Since its inception, the APSA MFP has designated more than 500 fellows and contributed to the successful completion of doctoral political science programs for over 100 individuals.
Each year, APSA awards up to 12 funded fellowships in the amount of $4,000. Recently, APSA introduced a new spring round of the MFP awards for graduate students in the pre-dissertation stage of their career. This year the spring cycle MFP awards are available in the form of a one-time award ranging between $500-$1500 (depending upon funding availability), to support expenses related to PhD graduate study for first and second year political science PhD students from underrepresented groups.
Eligibility
This fellowship is geared towards students from underrepresented backgrounds who will be applying to political science graduate programs for admittance during the fall of 2019.
Applicants for the MFP Fall Cycle must be undergraduate seniors, recent graduates, or other individuals (including students in terminal MA programs) in the process of applying for PhD programs in political science.
Fall applicants must: 
Be a member of one of the following underrepresented racial or ethnic minority groups: African Americans, Asian Pacific Americans, Latinos/as, American Indians or Alaska Natives, and Native Hawaiians.
Demonstrate an interest in teaching and potential for research in political science.
Be a US citizen, US national, US permanent resident (holder of a Permanent Resident Card), or an individual granted deferred action status under the Deferred Action for Childhood Arrivals Program (DACA) at the time of application.
Application
Before filling out the application, please note: applicants will need to have taken the GRE (or have scheduled to take it this fall) and will also need 2 to 3 letters of reference.
Completed online application form, which includes fields for personal statement, resume, and list of recommenders.
Official transcripts (submit online, email, or mail): Provide an official transcript from each undergraduate and graduate institution attended. Institutions may send transcripts directly to APSA
Letters of recommendation (submit via email or mail): Three letters of recommendation must be submitted. They can be mailed directly to APSA from the recommender or emailed in by the recommender.
GRE score report (mail): Graduate schools require applicants to take the Graduate Record Examination (GRE). If you have not taken this exam, please do so as soon as possible. Please request that an official copy of your GRE score report be sent directly to the APSA address below. The APSA ETS code is 3527. Please visit www.ets.org/gre for more information on the GRE exam.
For more information, visit APSA Minority Fellowship.