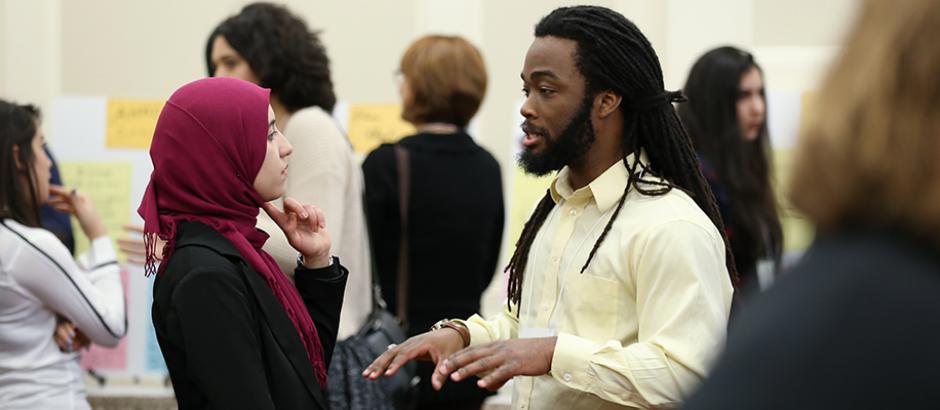 Tunisia Community College Scholarship Program 2019-2020 (Fully-funded to the US)
Deadline: November 26, 2018
Applications are invited for the Tunisia Community College Scholarship Program 2019-2020. As part of the Thomas Jefferson Scholarship Program, the Tunisia Community College Scholarship Program (TCCSP) builds the workforce capacity of a diverse group of young technical institute students from across all regions of Tunisia.
Through US-based training and practical experience in leadership positions and community engagement opportunities, Tunisian youth gain the skills to contribute to economic development in Tunisia.
Program Activities
Technical skill building: TCCSP participants attend a 10-month academic program at US community colleges in select fields of study with the opportunity to earn professional certificates. Throughout the program, participants receive tailored support in developing and meeting professional and academic goals and improving their English-language and academic skills.
Service learning: Participants will take part in a service learning program that fosters meaningful engagement with their host community, offers insight into the diversity of the United States, and provides participants with practical experience through community service.
Internships: In the second semester, fellows complete part-time internships, gaining experience in the American workplace and developing relationships with local businesses, government offices, nonprofit organizations, and other institutions.
Alumni engagement: TCCSP alumni continue to develop their workforce skills, contribute meaningfully to their communities, and maintain professional networks developed through the program.
Benefits
Selected applicants will receive
J-1 visa support
Round trip travel from participant's home city to host institution in the US
Accident and sickness coverage
Tuition and mandatory university fees
Room and Board (housing and meals)
Small incidentals allowance
Limited allowance for books
A wide variety of alumni networking and training opportunities
Eligibility
Open to anyone who is a citizen of Tunisia;
Is currently residing in Tunisia;
Is currently enrolled as a first- or second-year full-time undergraduate (Licence) student in good academic standing at the time of application at an ISET (Institut Supérieur des Etudes Technologiques), IHET (Institut Supérieur des Etudes Touristiques), or ISSAT (Institut Supérieur des Sciences Appliquées et de Technologie);
Is able to receive and maintain a US J-1 visa;
Is committed to returning to Tunisia after completing the program;
Is able to achieve a TOEFL score of 440 (PBT) or is likely to achieve this score after short-term preacademic English training in the United States prior to the start of the academic year; and
Is at least 18 years old by July 1, 2019.
Application
Applicants must fill out all required sections of the application and provide contact information for two references. Reference 1 and Reference 2 must be completed by two different individuals who can speak to your suitability as a potential scholarship recipient. Complete copies of all application materials must be received together in one package as per the application instructions.
For more information, visit TCCSP.