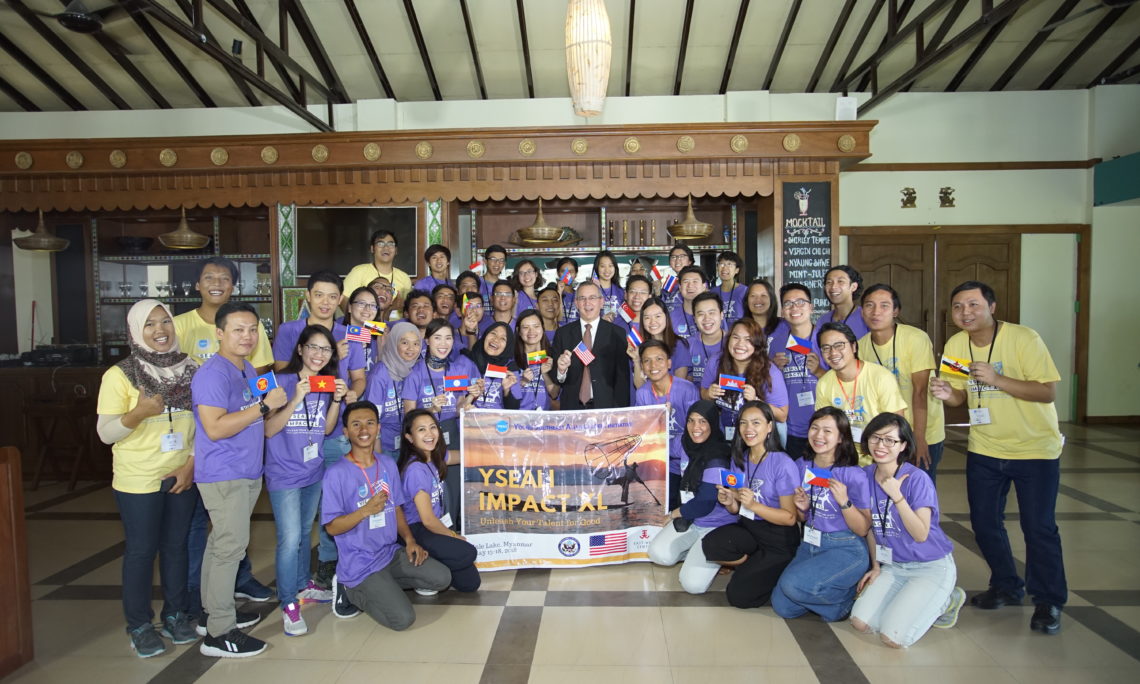 East-West Center YSEALI Impact eXL Regional Workshop 2019
Deadline: November 26, 2018
Applications are open for the East-West Center YSEALI Impact eXL Regional Workshop 2019. YSEALI Impact eXL is an innovative program that provides professional development to existing entrepreneurs to improve environmental performance and for environmentalists to incorporate entrepreneurship and modern business practices to their activities.
This training will introduce attendees to startup incubators in Bali and incorporate sustainable development, innovation, leadership, strategic philanthropy, and other topics to emphasize how entrepreneurs and businesses can improve their environmental performance.
Building on the success of the 2018 YSEALI Impact XL that connected entrepreneurs to Myanmar's startup ecosystem, the YSEALI Impact eXL held in Bali, Indonesia from March 24-28, 2019 is hosted by the U.S. Consulate General Surabaya with support from the U.S. State Department Young Southeast Asian Leaders Initiative and organized by the East-West Center.
Benefits
eXL-erate (accelerate) the growth of your enterprise
Learn different impact business models
Learn about opportunities for securing investor funding
Create business partnerships within new networks of ASEAN and U.S. entrepreneurs and environmentalists
Become a more competitive applicant to ASEAN or U.S. accelerators
Learn how to measure and improve environmental performance of your impact enterprise
Receive mentorship
Learn tools to strengthen team collaboration and performance
Get behind-the-scenes access to Bali's startup ecosystem
Find out about fellowships, training, and awards to further your professional development
Eligibility
Be a YSEALI member;
Be a citizen of Brunei, Cambodia, Indonesia, Laos, Malaysia, Myanmar, Philippines, Singapore, Timor Leste, Thailand or Vietnam;
Be between the ages of 18-35;
Be the founder or on the management team of an early to mid-stage impact enterprise;
Have a current enterprise with an environmental focus or an environmental initiative with revenue generation
Be available for:

Pre-event online training (3 hours/week)
March 24-28, 2019 event in Bali
Post-event implementation (1 year, time varies)
Application
If you are not a member of YSEALI yet, join here. Then proceed to apply here.
For more information, visit YSEALI.