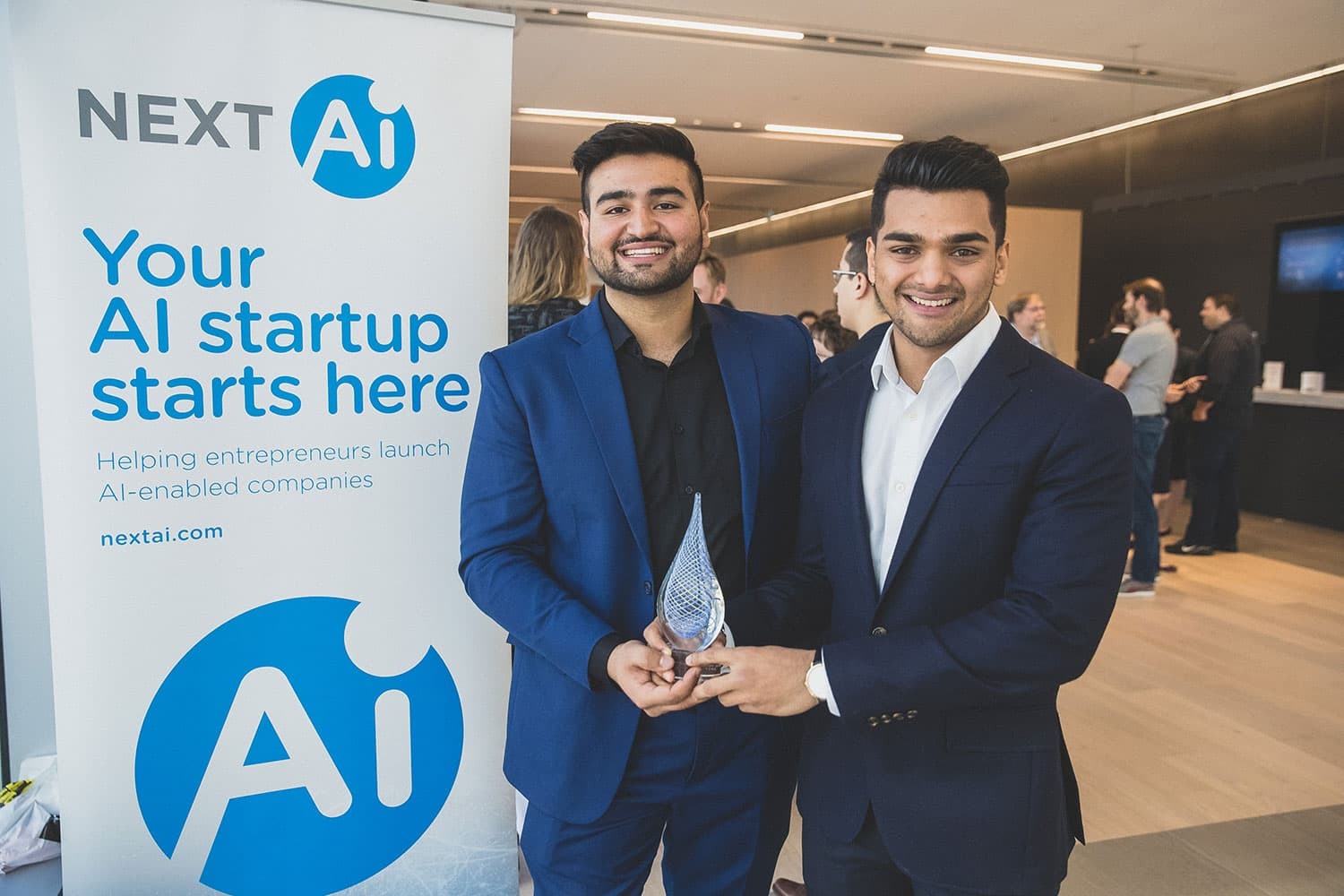 NextAI Accelerator and Founder Development Program 2019 for AI-enabled startups (Up to $200,000)
Deadline: November 11, 2018
Applications for the NextAI 2019 is now open. NextAI is an accelerator and founder development program for early or idea stage AI-enabled startups. It is delivered in two of Canada's AI powerhouses: Montréal and Toronto.
NextAI is a global innovation hub for artificial intelligence related venture creation and technology commercialization. We identify talented teams and individuals with ambitious ideas and leverage Canada's leadership position in AI to provide them with the capital, mentorship, education and network to disrupt industries.
NextAI teams have access to up to $200,000 in capital, world-renowned faculty and scientists, a network of Canada's top business leaders and entrepreneurs, and access to cutting edge AI tools. NextAI is for exceptional teams and individuals from around the world who are commercializing AI research and want to build global companies.
Benefits
NextAI is a global leader in accelerating AI ventures and ideas. They provide all teams with:
Up to $200K in funding for Your Idea: They will start you with $50K and top-performing teams may qualify for up to an additional $150K
Founder Development: Global faculty and AI experts provide structured technical and business education
Access to Leading AI Technologies and Tools: Leverage the latest tools from tech leaders like IBM and NVIDIA, and get all the services your startup needs from our business and legal partners
Work with Top Scientists and Corporate Mentors: Join a network of like-minded innovators and gain exposure to corporate mentors who can identify opportunities, provide access to large data sets and serve as first customers
Office Space in an AI-focused Hub: Build out your idea surrounded by other AI innovators with dedicated office space in our AI hubs in downtown Toronto and Montréal
Start-up Visa program to fast track entrepreneurs from abroad: Arrive in Canada to establish your new, high-growth business
Eligibility
Anyone who is passionate about solving a problem using AI should apply.
They welcome applicants of all ages, from all countries, from any educational background.
Impress them with your idea, your passion and your skills. During your application you select either the technical or business stream depending on your background and domain expertise.
Applicants apply individually and are connected with other finalists to form teams and create their AI-based business idea.
You don't need a team or an idea. Bring them your industry expertise or technical proficiency and choose who you want to work with to move your idea to reality.
Requirements
All teams must commit to moving to their program city (either Toronto or Montréal) in February 2019 and complete the programming through September 2019 (exact date TBD).
You will participate in technical curriculum and/or business and founder development curriculum throughout the entire program term. Intensive academic programming for both the technical and business streams will be scheduled from February through September.
When you are not participating in NextAI training and development you will be working full-time on your AI idea/venture.
Application
One application must be completed per individual wishing to participate in the NextAI program.
If you already have a co-founding team, each individual co-founder must still complete this application and be approved on an individual basis before moving on to the Team Application.
For more information, visit NextAI.