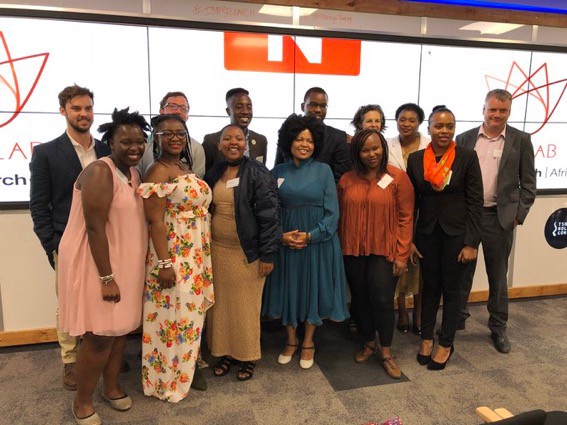 JamLab Accelerator Program for Media Practitioners 2019
Deadline: November 15, 2018
Are you working on something that you think could reshape media or journalism in South Africa? Do you have skills you could apply to creating great new media? Do you have the energy and commitment to create something great? Apply for the JamLab Accelerator Program 2019.
JamLab is Africa's first journalism and media accelerator and innovation lab. The six-month hothouse accelerator program for journalism and media innovators offers a unique opportunity to fast-track your initiative. It will provide you with the tools, facilities, contacts, and support necessary to realise your ideas and ambitions. The 2019 program will run at the new Tshimologong Digital Innovation Precinct in Braamfontein, Johannesburg from January until June.
Benefits
Selected teams will receive:
Free workspace and membership at the Tshimologong Digital Innovation Precinct co-working space in Braamfontein
Mentorship and coaching from experienced media, start-up and tech experts and entrepreneurs
Intensive "Creating the Media" certificate course on media entrepreneurship at Wits
Access to software development experts
Opportunities to meet and pitch to potential investors and funders
A six-month fellowship at Wits Journalism (including access to library and university services)
Eligibility
Open to innovators with a great idea and the commitment to create and sustain a new journalism or media venture;
Innovators who lead an existing journalism or media venture that they want to grow and develop. Organizers see an exciting new 'alternative media' developing in Johannesburg and in South Africa and are keen to support and help grow it;
Starting or growing a new venture is challenging work so organizers encourage people to apply as a team of at least two people who are able to commit all or a substantial majority of their time to their project. Larger teams are also welcomed;
The program is based on a significant amount of face-to-face interaction so applicants must be able to be Johannesburg-based for the period of the Fellowship;
Organizers will be seeking to ensure that JamLab addresses historic inequalities of opportunities in South Africa and that those who are selected are a diverse group of people who understand and want to engage the widest range of South African audiences;
They are especially keen to see women and women led teams apply.
Application
Complete this short application form to capture your details and confirm your eligibility and ability to participate.
You will be asked to write a short pitch setting out your idea for a new journalism start-up or describing your existing venture and your ideas for growing and developing it further. Include in this pitch why and how your venture is innovating in the space. You will also be asked to provide short resumes of your key team, including a line on each one's role in the venture.
For more information, visit JamLab Accelerator.