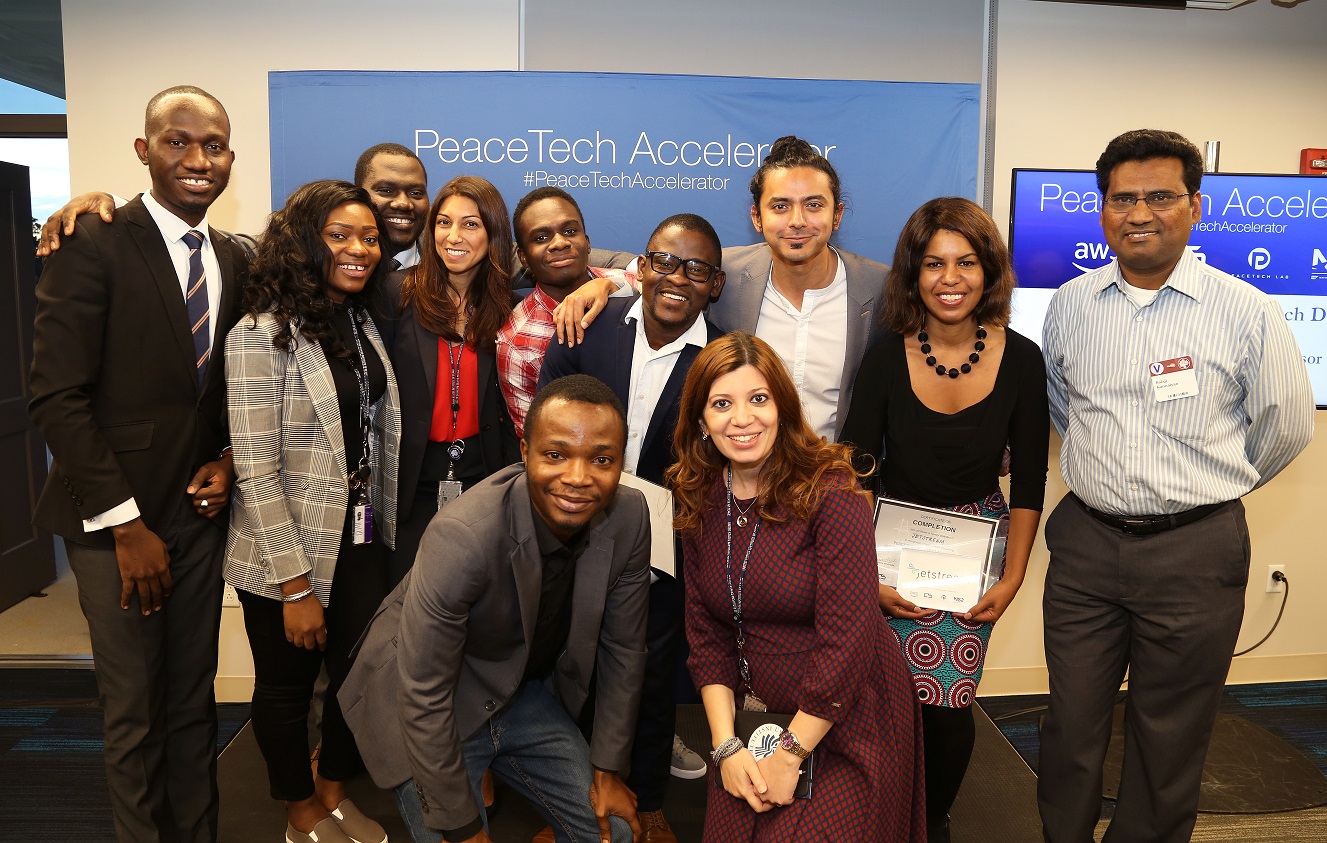 Apply to the PeaceTech Accelerator Program 2019 in Washington DC, USA
Deadline: Rolling Basis
C5 Accelerate is accepting applications for the PeaceTech Accelerator Program 2019. Are you an impact startup? This is for you. The PeaceTech Accelerator is an eight-week program in Washington, D.C. providing intensive mentorship and training with particular emphasis on cloud technology. They work to help talented startups and nonprofits scale rapidly and sustainably.
The PeaceTech Accelerator provides the mentorship and training needed to scale both for and not-for-profit peacetech initiatives rapidly, securely, and cost-effectively. Startups are selected based on their ability to produce innovative technologies that manage, mitigate, predict, or prevent conflict and promote sustainable peace.
Cohort 6 of the PeaceTech Accelerator will run in spring 2019 from March 25 – May 24. They look forward to welcoming the next group of innovative startups to Washington, D.C. for the upcoming program.
They focus on 7 core innovation themes:
Integrity, accountability and governance

Countering violent extremism
Managing resource scarcity
Cybersecurity for stability and peacekeeping

Veteran rehabilitation and Disarmament, Demobilization 

and Reintegration (DDR) in post conflict countries

Refugee protection and assistance
Preventing gender violence
Benefits
Participating startups will receive up to $50K in AWS credit, pitch to a group of potential investors, and be provided with unrivaled mentorship. Financial and visa assistance is available.
Cloud: Cloud – dedicated AWS solution architects work with the start-ups to use the cloud to scale regionally and globally
Capacity: A rich network of experienced mentors teach a mini MBA to founders on how to scale a technology business fast using the AWS Cloud
Clients: Transformative clients are identified and accessed for each start-up to scale revenue
Capital: The programme delivers a Series A fundraising round in which the unknown are reduced using the commonality and metrics of the AWS Cloud platform
Certification: Upon graduating from the innovation centre, companies receive C5A and AWS certification which helps in winning business and further fundraising efforts
Eligibility
They're looking for early stage startups that are ready to scale on the cloud. Ideal applicants include a strong founding team, an innovative solution, and an impact focus related to our core innovation themes. As part of program participation, C5 Accelerate invests $25,000 for a 5% equity stake in each participating company.
For-Profit Applicants
Be appropriately incorporated
Have successfully closed early stage seed funding
Have a strong founding team established
Have a well-developed business plan
Be able to scale on the cloud
Non-Profit Applicants
Must be registered
Have at least $50,000 (USD) in revenues, grants etc
Have a strong founding team established
Be able to scale on the cloud
Application
For more information, visit PeaceTech Accelerator.