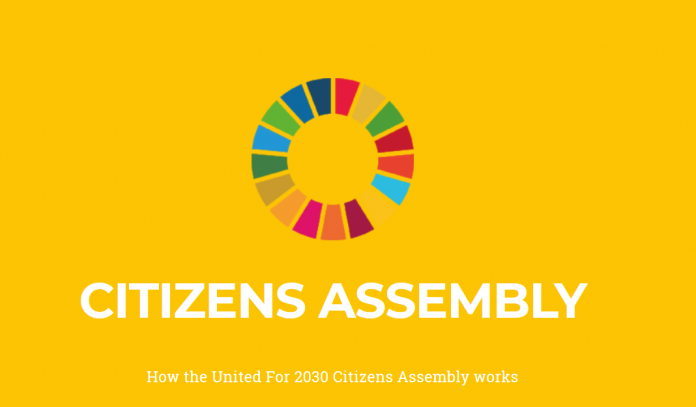 Apply to Represent your Country at the United For 2030 Citizens Assembly
Deadline: December 17, 2018
Applications are open for young people to represent their country at the United For 2030 Citizens Assembly. The Citizens Assembly is a 12 month online program to develop a project to help achieve the Global Goals in your country.
The program is completed entirely online using a range of tools, so you can contribute from anywhere to help achieve the Global Goals. You will be guided through the process of identifying a problem, creating a solution and making it a reality with the support of experts from across the world.
Once you have completed the program, you will become a member of the United For 2030 Alumni. You will be able to continue your project to help achieve a Global Goal in your country and around the world. As a member of the Alumni, you will gain access to exclusive opportunities and events.
What You Need
To be part of the United For 2030 Assembly, there are just three things that you need:
Internet: As the program is completed entirely online, you will need to have access to a strong internet connection
8 Hours per week: To be able to make good progress with your project, you will need to be able to commit at least 8 hours per week during the program
Passion: They want people who are passionate and take action in order to ensure their project helps to achieve the Global Goals.
Eligibility
Applicants should be aged between 18-35 at the time of application;
They should be from the following countries: Algeria, Bangladesh, Brazil, Haiti, Indonesia, Italy, Jordan, Kyrgyzstan, Nigeria, Pakistan, Romania, Russia, Rwanda, South Africa, Tanzania, Uruguay, USA, United Kingdom, Vietnam, Yemen
Application
For more information, visit United For 2030.