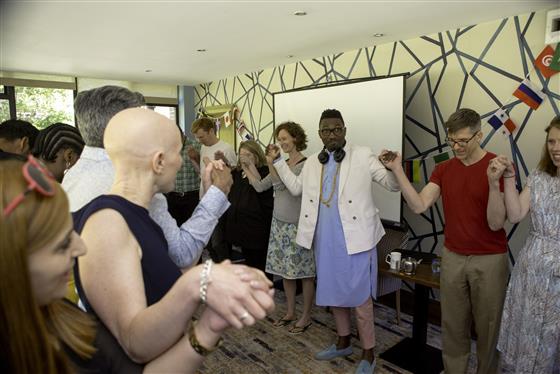 Clore Leadership Fellowship Program 2019-2020 for Arts and Culture Leaders
Deadline: November 29, 2018
Are you an exceptional arts and culture leader with the potential and desire to drive significant change? Are you passionate about building an innovative and resilient cultural sector? Apply for the Clore Fellowship 2019-2020.
The Clore Fellowship is a tailored program of leadership development. They aim to enrich and transform cultural practice and engagement through developing the individuals' leadership capacity. It brings together some of the most creative and dynamic cultural leaders in the UK and beyond for a life-changing adventure – a professional and personal development experience unlike any other.
Benefits
Through the Clore Fellowship, you will:
Focus on your leadership development for around 5 months whilst staying connected to your workplace
Participate in in-depth learning tailored to your individual needs, aspirations and circumstances.
Extend your knowledge and understanding of the wider cultural sector through dialogue, inquiry, study visits, conferences and meetings.
Increase your skills and leadership acumen through support from a mentor and a coach.
Benefit from a diverse peer group, connecting with highly experienced leaders, thinkers, entrepreneurs, artists, and extensive networks.
Give yourself the space and time to learn, reflect, and do.
Eligibility
Open to leaders in all parts of the cultural community: from artists through to entrepreneurs and managers, from freelancers to those working in large institutions, from rural to metropolitan;
They actively encourage applications from people who are under-represented in cultural leadership such as BAME and/or disabled leaders and operate a Guaranteed Interview Scheme for disabled leaders who meet the minimum criteria and are applying for the first time.
Application
For more information, visit Clore Fellowship.