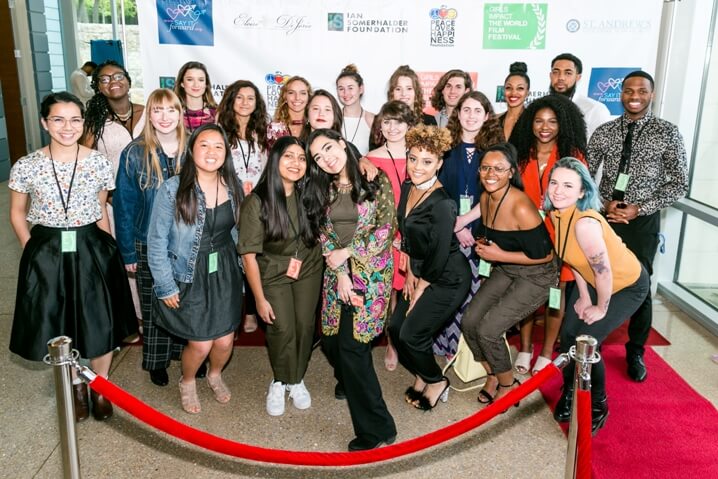 ConnectHer Girls Impact the World Film Festival Competition 2019 (Over $25K in prizes)
Deadline: January 20, 2019
Applications for the ConnectHer Girls Impact the World Film Festival Competition 2019 are now open. The Girls Impact the World Film Festival is an annual event that focuses on issues facing women and girls around the world.
Submit your 3-6 minute short films that address global women's issues such as: education for girls, maternal health, violence against women and girls, and a variety of other issues.
Prizes
Winners will be awarded over $25K in prizes. The prizes include:
Judges' Choice Grand Prize: $5000
Judges' Choice 1st Runner Up: $2500
Judges' Choice 2nd Runner Up: $1000
Gems' Choice Grand Prize: $1000
People's Choice Winner: $2500 (based on the total number of Facebook likes + tweets – winner will be chosen from top 10 most popular)
Most Innovative Film or Solution prize: $1000
Ian Somerhalder Foundation Green IS Prize – $2500
HONEST BEAUTY Prize – $2500
Global Impact Prize: $2,500
Stand Up Men Prize: $2,500
Girls in STEM Prize: $2,000
Let Girls Learn Prize: $1,000
Eligibility
Open to High school and undergraduate students
Application
Before submitting, please check:
Does your film address at least one of the GITW issue areas (see guidelines page)?

GREEN IS entries, please check the box that says, "Enter this film into the Green IS Contest".

Is your film between 3 – 6 minutes?
Are you a current high school or undergraduate student?
Is your submission an ORIGINAL film?
Did you include the End Marker still image in your film?
Please read ALL Film Requirements before submitting your film.
For more information, visit ConnectHer.