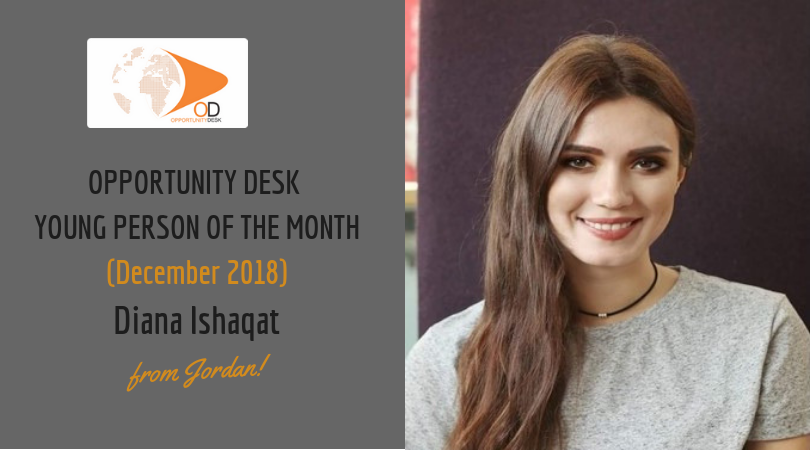 Diana Ishaqat from Jordan is OD Young Person of the Month for December 2018!
Welcome to the last month of 2018!
Our Young Person of the Month is Diana Ishaqat from Jordan! Diana Ishaqat is a development practitioner, an NGOs consultant and a freelance writer who has worked for multiple international organizations in the areas of women rights, refugee integration, and youth participation. Recently, she was selected as a Chevening Scholar and is currently pursuing her master's in Media, Campaigning and Social Change in London.
Read her amazing story below and be inspired!
DIANA ISHAQAT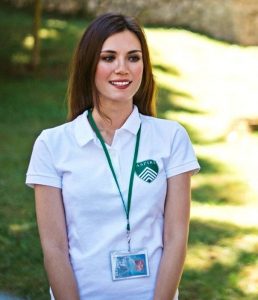 Diana Ishaqat is a development practitioner and a Chevening Scholar presently pursuing her masters in Media, Campaign and Social Change in London. She has served with multiple international organizations in areas of women rights, refugee integration and youth participation.
Growing up between her hometown in North Caucasus, Makhachkala, and the Jordanian capital, Amman, as well as being brought up in a multilingual environment sparked her interest in history, cultures and world affairs at a young age. Her beginnings were in volunteering at a Circassian cultural youth-led centre where she learned the foundations of advocacy and community organization, and she realized that her background as a young person of an indigenous heritage can be linked to a purposeful career path in sustainable development and campaigning.
She continued volunteering throughout her undergraduate years at a number of organizations in Jordan. She also applied for training opportunities in Europe and Asia, in which she says, Opportunity Desk has especially assisted her. Having the chance to represent her country in Denmark, Turkey, Hungary, Japan, South Korea among others, contributed immensely to her understanding of the world and to her growth as a young professional and as an individual.
Her Successes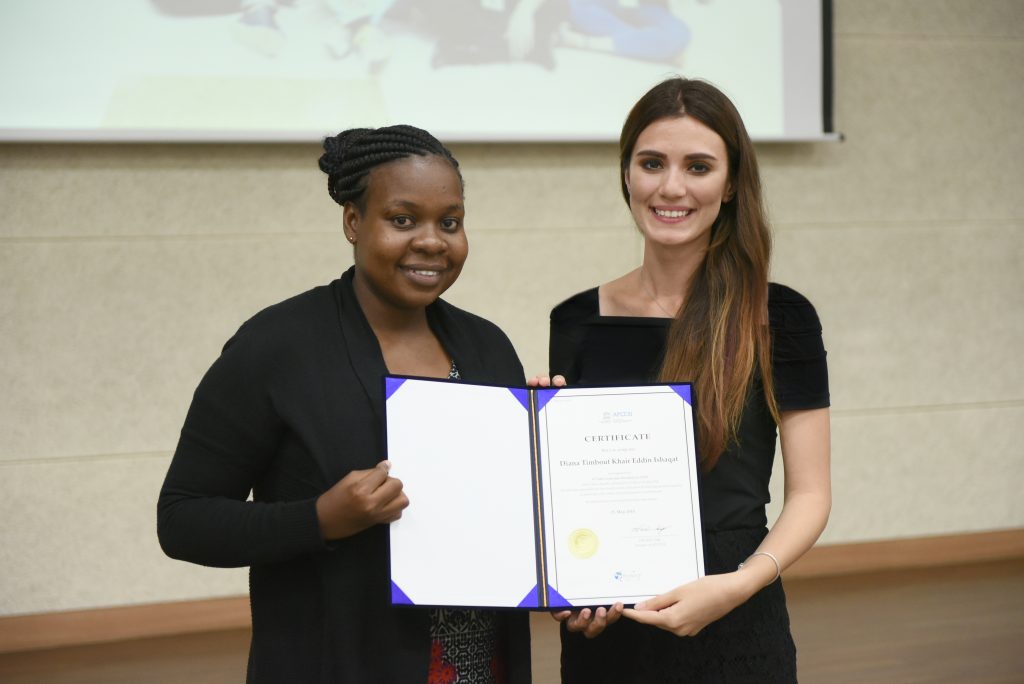 Diana Ishaqat has provided consultancy for various international organizations concerned with women rights, refugee integration, and youth participation in Jordan and abroad, including United Nations, German Development Cooperation (GIZ), and Kiron Open Higher Education. She has also written articles and essays which were published on several platforms, including for the UNESCO South Korea (APCEIU) magazine, SangSaeng.
Presently, she is a Chevening Scholar at the University of Westminster in London, where she pursues her Master's in Media, Campaigning and Social Change. She is also a Women Deliver Young Leader for the years 2016-2019, and an alumnus of Aspire Academy-Romania.
After the completion of her studies, Diana intends to launch an economic participation project concerned with contributing to closing the gender gap in the global economy.
To reach where she is, Diana had to overcome her own mindset which would predict that her goals were unattainable even before giving things a real try. Growing a resilient mindset and reflecting meaningfully on her experiences whether positive or negative, resulted in a mindset that serves her rather than the barrier standing between her and the things she could potentially achieve.
Her Words of Advice to the Youth
Rethink concepts like success and failure and constantly review your definition of them. Do practise self-care, but the moment your work begins to revolve around you is the moment you'll begin to regress. A lot of aspiring young leaders have an unhealthy understanding of success in particular: they focus on "defeating" competition instead of learning from others and growing strong together. Why belittle the work and aspirations of someone else when you could become a part each other's support system?
You can connect with Diana on Facebook!
——————————————————————————————————————————
Who will be the Next Young Person of the Month?
You can be the next Opportunity Desk Young Person of the Month! All you have to do is get a friend to recommend your work or fill out the nomination form here.  We want to use the platform to recognize and celebrate the efforts of amazing young people around the world. O! And you must be an active Opportunity Desk member, either as a fan, reader or subscriber!
Don't miss any updates in the future.
Join Opportunity Desk on 151k+ Facebook, 25k+ Twitter, 7k+ Instagram, 70k+ Group or join 57k+ Subscribers via Email below!