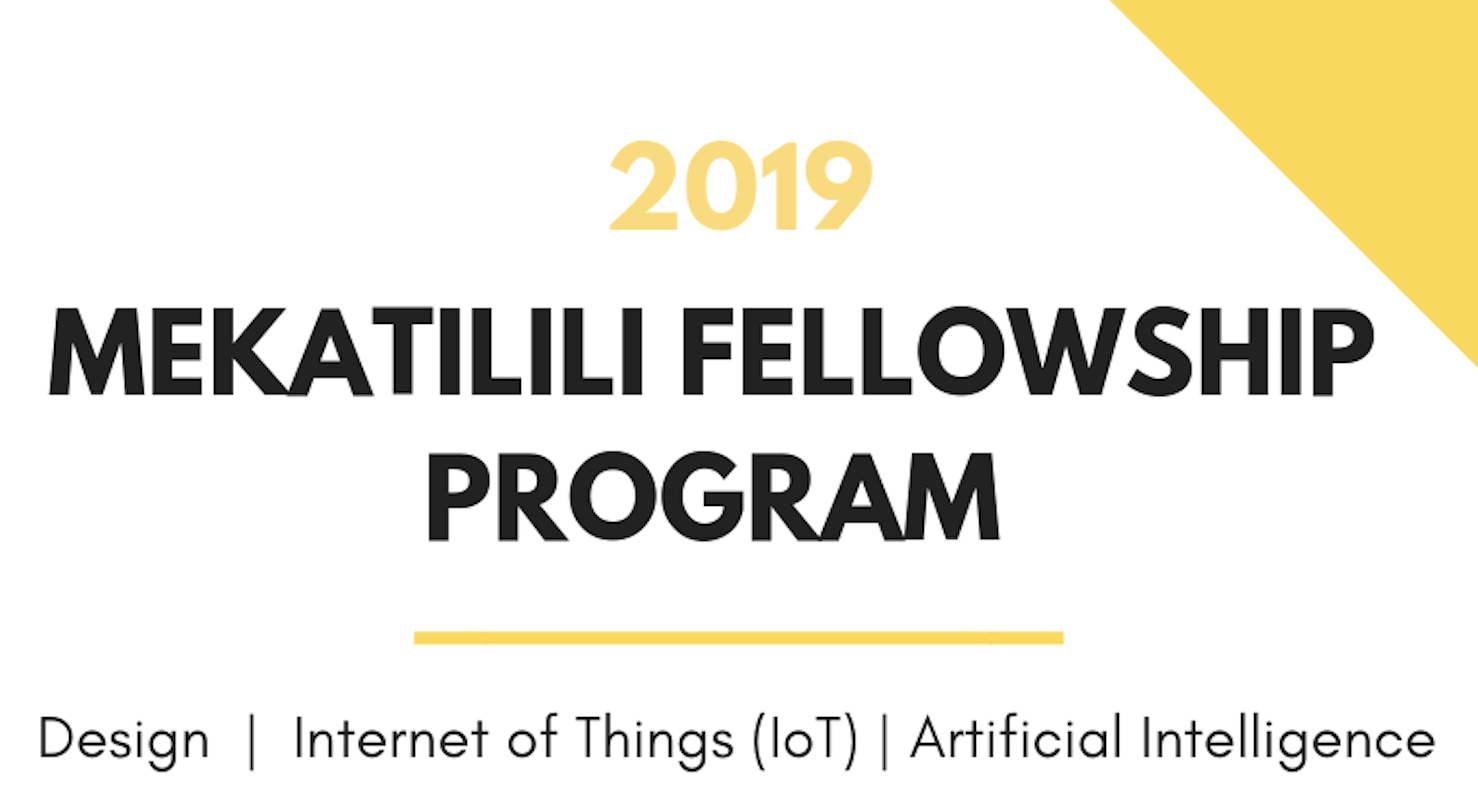 Mekatilili Fellowship Program 2019 for Innovative African Youth – Nairobi, Kenya (fully funded)
Deadline: December 21, 2018
The Mekatilili Fellowship Program is 3-day, fully funded, workshop to be held in Nairobi, Kenya from 14th – 16th January 2019. The Mekatilili Fellowship Program (MFP) is a gathering of creative and innovative African youth aimed at building 21st Century skills. Through this program, fellows will be exposed to learning opportunities, internships and meaningful work while acquiring professional development training to prepare youth for the job market.
MFP is a unique opportunity for makers to work on projects that they are passionate about and to collaborate with peers on a global scale while co-designing appropriate solutions that can help us to get one step closer to realising the Sustainable Development Goals (SDGs).
This learning opportunity is in collaboration with the Technological Innovations for Inclusive Learning and Teaching (tiilt) Lab at Northwestern University and is supported by the Lifelong Kindergarten group at the MIT Media Lab and The Legatum Center for Development and Entrepreneurship at MIT.The fellowship program is focused on Human-Centered Design, the Internet of things (IoT) and Artificial Intelligence (AI).
In partnership with the tiilt lab, fellows will have a unique opportunity to collaborate with peers and faculty at Northwestern University and local partners to co-design solutions with specific communities in Kenya based on three tracks:
Design for Accessibility
Agriculture
Design for Manufacturing
Eligibility
The target audience of fellows is students, engineers, computer scientists, entrepreneurs, innovators and tech enthusiasts with intermediate technical skills in programming and electronics.
Basic programming skills
Basic electronics knowledge
Knowledge on Arduino
Living or working in Kenya
Good to have: Past experience building electronics projects
Application
For more information, visit Mekatilili Fellowship.