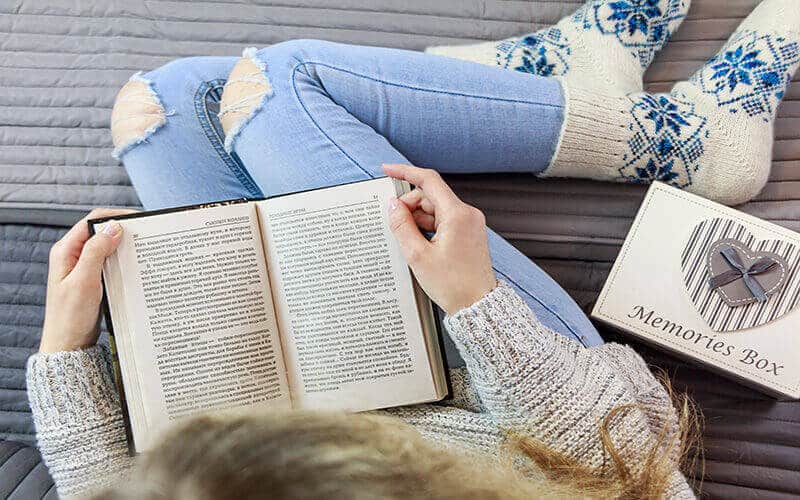 Self Development Through Reading: Why Not?
Books have inhabited this planet ever since human beings learned to express themselves through the written word. Even when printed paper did not exist, such as in the earliest civilizations, humans wrote down their thoughts on stones, leaves, and other natural objects. Over the centuries, the nature of books and the habit of reading have both evolved, but the basic reasons or benefits behind reading remain the same. Reading is a marvelous activity aimed towards self development, as its numerous benefits show.
The benefits that come with reading have been highlighted by many self development groups, a prominent one being 'Self Development Secrets'. This self-help website provides a lot of information on personal development through numerous blogs, quotes, and other useful posts. In an apt and powerful article, Self Development Secrets wrote about the benefits of reading books, highlighting ten ways in which reading can be important, and how it can bring about self development.
Conforming to that article, here are the top 3 ways in which books can make you a healthier and a happier person.
1. Reading Helps You De-Stress
The increasing levels of day-to-day stress in a human's life have already reached a place where they are a cause for concern. Though there could be several other ways to de-stress, reading is one of the simplest.
Picking up a book at the end of each day not only helps you to escape the atrocities of the day, especially if the day has been bad, but also calms you down so that you sleep better. Being stress-free is one of the important steps in attaining self development.
2. Increases Knowledge and Humility
The more you read the right kind of books, the more information you gain. Sure, there are ways to find information with the wide open internet always at your disposal, but more often than not the sources of such information are unreliable.
With books, you may trust the authenticity of the knowledge you are gaining as long as they are by well-known authors. With increased knowledge, comes the feeling of being a more humble person. You turn into a more open-minded human, always eager to know and share more, and this shows up in your evolving character.
3. Improves Your Cognitive Skills
Reading is for everyone, and with the right kind of books, your brain develops as it gains access to a larger vocabulary, along with different opinions, places, cultures, and languages. Yes, you do get smarter when you read constantly, and it helps you go a step further by boosting your imaginative powers. Books stimulate the functioning of your brain in such as way that you get more clarity about the world and about yourself. When you are clear about yourself, it definitely leads to the higher purpose of self attainment.
Pick Up a Book For a Healthier You
It does not matter what kinds of books you begin reading, or how many hours you read each day. All that matters is whether you read. If you are a beginner to reading, start with something light, such as a thriller fiction.
Gradually, when you really get into reading, you can begin to explore more areas of the written word, both fact and fiction, until you find your taste, and even when you do, ensure you read diverse books to keep yourself open-minded. When reading becomes a habit, you would be surprised at how silent the television in your room becomes, because reading clearly emerges as a winner when it comes to both entertainment as well as self development.
For more articles, visit OD Blog.