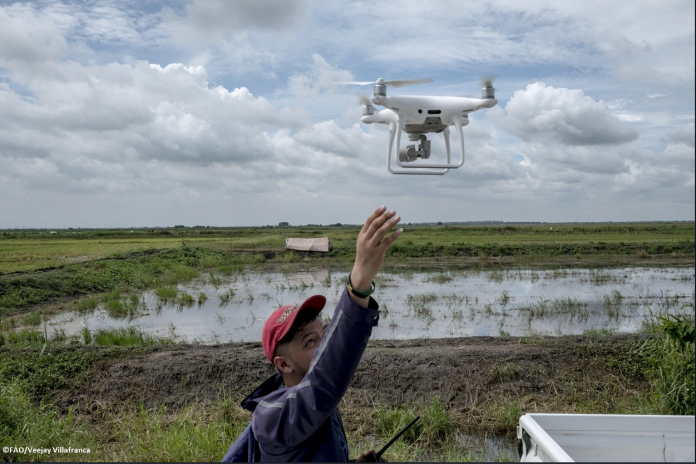 UN FAO International Innovation Award for Sustainable Food and Agriculture 2019
Deadline: February 28, 2019
Applications are invited for the UN FAO International Innovation Award for Sustainable Food and Agriculture 2019. The Award seeks to show how innovations around the world are contributing to the global effort to reach Zero Hunger. FAO believes that innovation is the central driving force for achieving a world free from hunger and malnutrition, where food and agriculture contribute to reducing poverty in an economically, socially and environmentally sustainable way.
There are two categories of awards:
Award for Digitalization and Innovation for Sustainable Food Systems: Innovations that impact more than one level of supply chain and strengthen the link between farmers and consumers.
Award for Innovations that Empower Youth in Agriculture and Food Systems: Innovations that strengthen the role of youth (under 35) in agriculture and food systems.
Awards
Award for Digitalization and Innovation for Sustainable Food Systems – USD $40,000
Award for Innovations that empower youth in agriculture and food systems USD $20,000
Eligibility
No applicants under the age of 18 will be considered for the Award;
Both categories of the award consider innovations that have been successfully implemented and validated. The Award is conferred for innovations implemented during the biennium preceding the current one;
Individuals, private companies and institutions responsible for an innovation that has demonstrated particular efficiency and used novel tools, products or services to enhance and promote sustainable food and agriculture can apply;
Nomination forms that are incomplete, do not comply with the terms and conditions, or are submitted beyond the deadline, according to the instructions provided, will not be considered.
Selection Criteria
Quality and merit of the innovation
Potential benefit, impact and sustainability
Scalability
Value for money
Application
Download the nomination form, terms and conditions here
For more information, visit UN FAO.