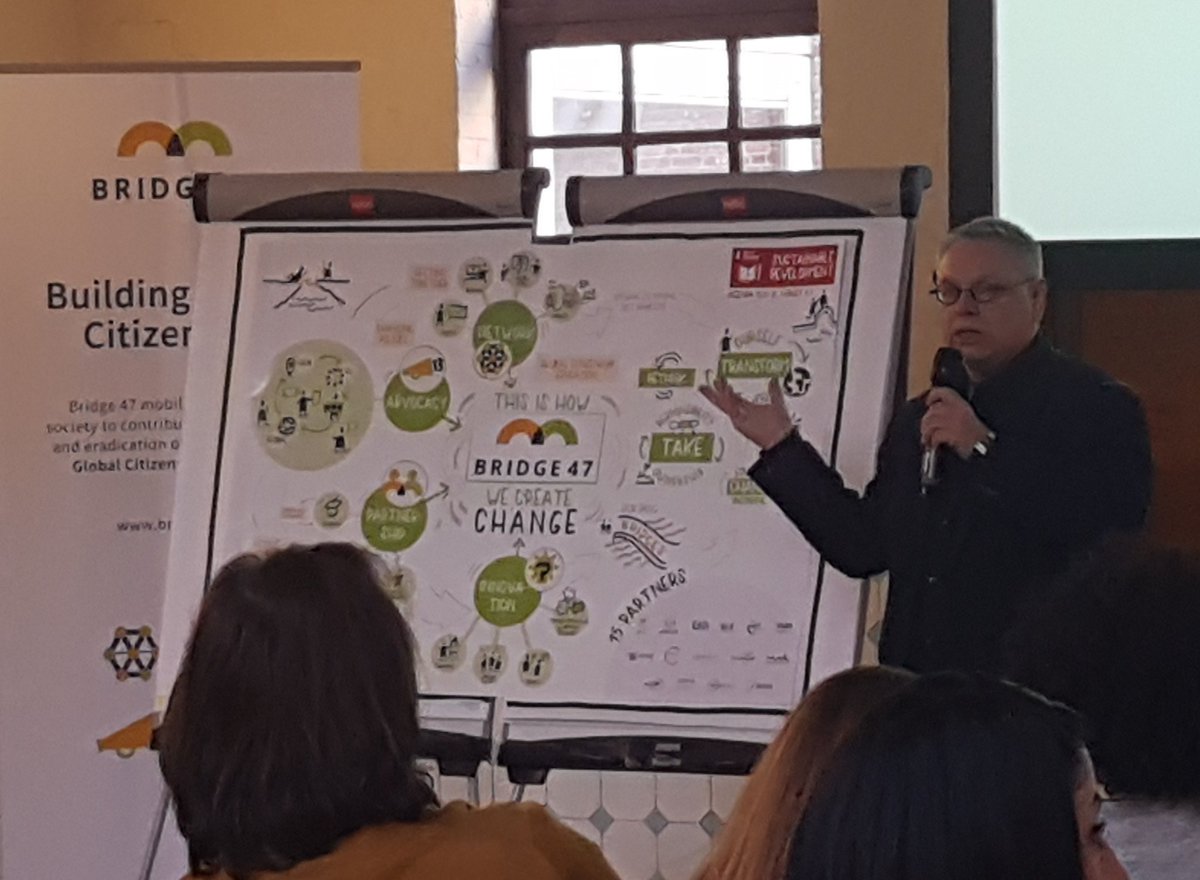 Call for Proposals: Bridge 47 – Building Global Citizenship Education Project Grants 2019
Deadline: January 24, 2019
Are you working in the area of Global Citizenship Education or educational innovations? Do you think that education can change the world around you for the better? If your answer is yes, Bridge 47 welcomes you to participate in a call for innovative educational projects.
Bridge 47 believes education can help us reverse negative global trends. In the current call for proposals they are looking for small scale (regional, local, community) innovative projects which put Global Citizenship Education and other types of value-based education in practice.
Grant
The maximum project budget should not exceed €5,000, with a maximum project grant of €4,750 (5 % co-financing requested from project applicant);
Successful applicants will be invited to a two-day design-thinking workshop in March 2019 to showcase their educational innovations.
Eligibility
Entities which may apply for a grant must be:
Non-profit organisation that is registered as a legal person before January 1, 2016 in one of the following EU Member States: Bulgaria, Cyprus, Denmark, Estonia, Finland, France, Germany, Ireland, Latvia, Scotland, Slovakia, Slovenia, with a track record of being active in the area of its expertise.
Directly responsible for the preparation and management of the action, not acting as an intermediary;
Organization has not received EC DEAR funding since year 2017
Eligible projects
Duration: supported project activities shall not exceed 4 months and have to be implemented by 30/06/2019.
Themes: supported projects have to be in line with the overall approach of the Bridge 47 project (see the first section of this document) as well as with the general characteristics of the DEAR program
Activities must take place in one of the beneficiary countries listed above.
Selection Criteria
The project applications will be evaluated according to the following selection criteria:
Extent of innovation present in the project application;
Extent in which the projects plan to reach new audiences for Global Citizenship Education;
Relevance of the project in reference to the Bridge 47;
Relevance of the project for the local community;
Value for money and cost effectiveness.
Application
The full project application, that needs to be delivered, consists of:
Please submit your full applications (signed in PDF format) by email to [email protected] (subject of the email should state "Project application-'your country'").
For more information, visit Bridge 47.