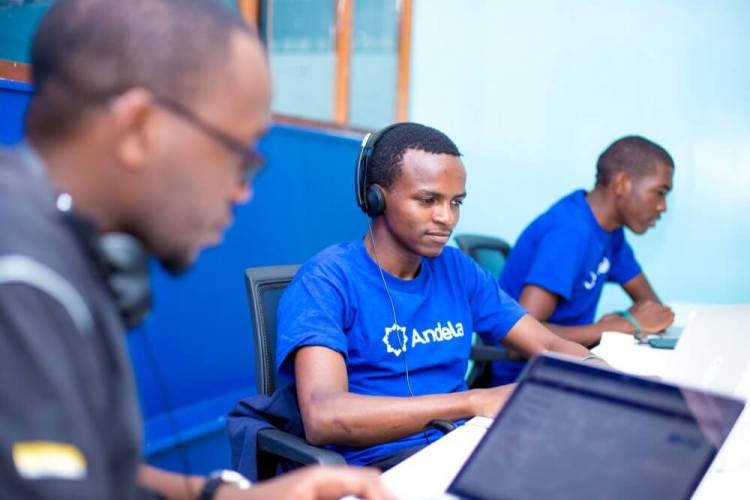 Apply for the Andela Nigeria Fellowship Cycle 42
Deadline: January 11, 2019
Do you dream of using technology to change the world? Apply for the Andela Fellowship Cycle 42. The Andela Fellowship is a full-time employment opportunity that will enable you to own your learning as you hone the skills you need to become a global technology leader.
They seek out exceptional people from a variety of backgrounds who are committed to unlocking their full potential and improving the world through technology. Join the Andela movement, to ensure that while the digital revolution may have begun in Silicon Valley, its future will be written in Lagos, Nairobi, Kampala and cities across Africa.
Benefits
Through four years of intensive learning and real work experience, you'll master the professional and technical skills you need to succeed as a software developer with the with the world's top engineering teams
You bring a relentless desire to learn and level up. They provide access to resources, mentorship, and a community of passionate software developers to support you at every step of your journey.
Eligibility
You must be 18 or older;
Andela does not have any degree or diploma requirements. (Nigeria only: However, if you have completed university or have a Higher National Diploma from a Polytechnic, and have not been formally exempted, you must complete your one-year National Youth Service Corps (NYSC) before applying to Andela);
Andela is a full-time, four-year commitment, so if you have any major commitment such as school or work, they recommend applying when you have graduated, stopped school or ended other commitments;
Most importantly, you must embody Andela's values: Excellence, Passion, Integrity and Collaboration;
You'll be expected to learn independently as well as on a team to deliver a final project. They're looking for work ethic, passion, and teamwork.
Application
Application Deadline: January 11, 2019
Technical Assessment: The Technical Assessment is a requirement for making it through our selection process. Please study and complete the Home Study Curriculum before your test.
Technical Assessment Submission Deadline: January 16, 2019
Interview Dates:  February 11 – February 15, 2019
Bootcamp: March 11 – 22, 2019
Fellowship Resumption: May 6, 2019
For inquiries, please read the Application FAQs and Home Study FAQs. If you still have unanswered questions, please send an email to [email protected].
For more information, visit Andela.