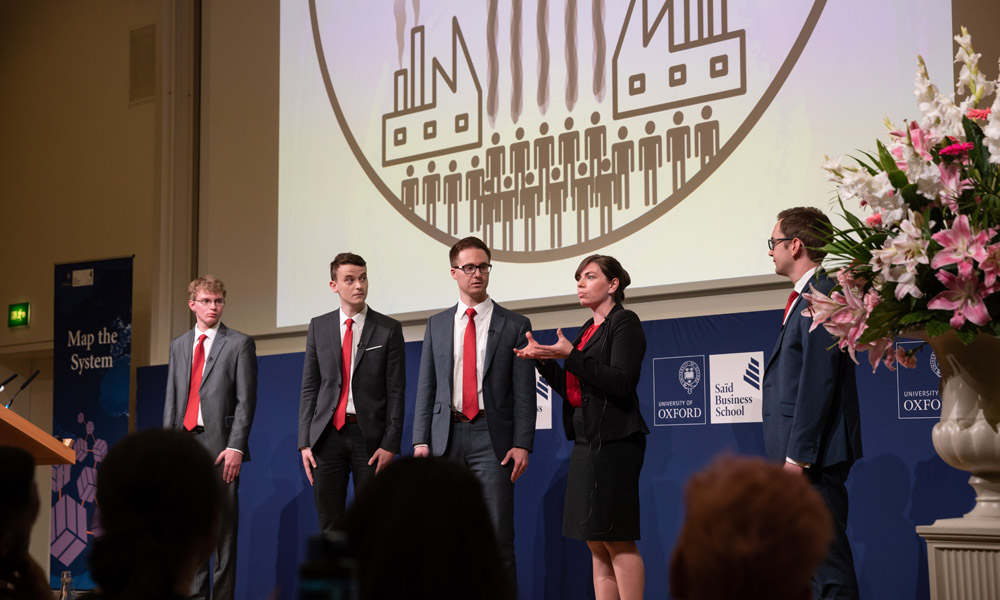 University of Oxford Saïd Business School Map the System Global Competition 2019
Deadline: January 28, 2019
Applications for the University of Oxford Saïd Business School Map the System Global Competition 2019 are now open. The Map the System is a global competition that challenges you to think differently about social and environmental change.
Tackling global challenges starts with understanding a problem and its wider context, rather than jumping straight into a business plan or an idea for a quick fix. This competition asks you to select a social or environmental issue and to explore, probe, and research all the connecting elements and factors around it. We want you to present this issue back to us in a way that people can understand, share, and learn from.
Benefits
You'll have the opportunity to make connections with socially-conscious students, researchers and practitioners from within your school and the wider community;
You can compete with other teams from across your institution. You could also be selected to attend the Global Final at the University of Oxford, UK, and compete with teams from across the globe to win cash prizes;
But more importantly, you'll get the chance to research a real-world problem, learn about organisations working the field, and contribute towards making a real difference in your chosen area.
Prizes
At the Global Final in Oxford, teams from all over the world will compete to win cash prizes. In addition, partner universities may provide their own prizes to finalists.
1st prize: £4,000 cash prize
2nd prize: £3,000 cash prize
3rd prize: £2,000 cash prize
Eligibility
You can apply for Map the System as an individual or in a team of up to five people;
At least one member of the team must be a current student at a partner institution (enrolled on a course of 6 months or longer), OR a recent graduate of a partner institution (having completed studies within 12 months of the date you register for the competition);
Students may be at undergraduate, diploma, postgraduate or doctoral level;
Applicants should have a passion for, or experience of, a pressing social or environmental challenge and you would like to investigate this problem fully.
Application
To participate in Map the System, you first need to register online. Tell the organizers a few details about your team, topic, and what you hope to learn. Once registered, you'll receive updates about the competition and reminders about upcoming deadlines.
Your host institution will review your proposal and may be able to provide you with feedback on the suitability of your chosen topic so that any adjustments may be made before the final submissions deadline on April 1.
For more information, visit Map the System Global Competition.