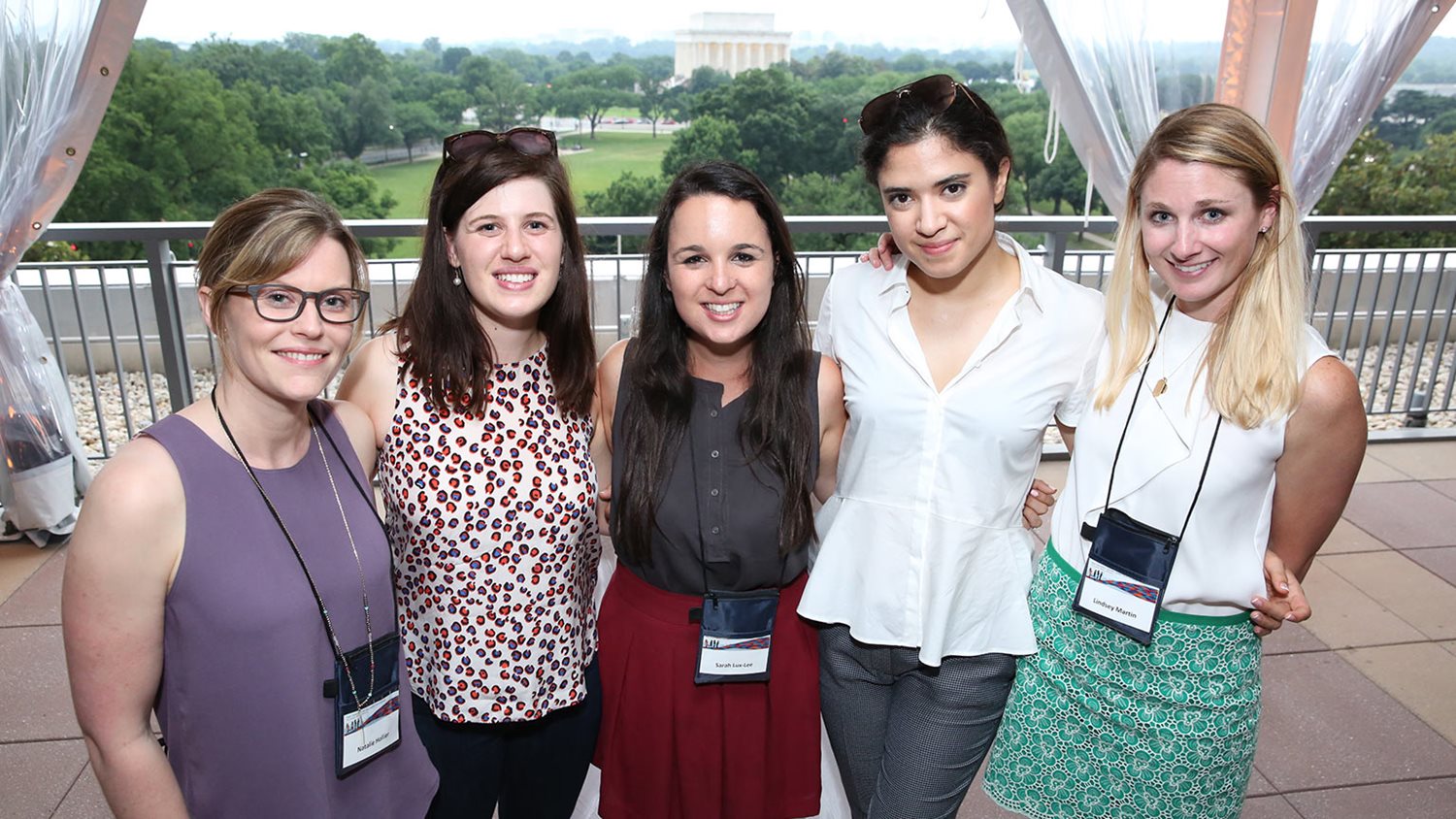 McKinsey Next Generation Women Leaders Program in Washington, DC 2019 for North America (Funded)
Deadline: March 8, 2019
Applications are open for the McKinsey Next Generation Women Leaders Program 2019. The Next Generation Women Leaders event in Washington, D.C. is an exclusive three-day workshop that offers you the opportunity to explore the importance of women in leadership, shape your personal leadership style, and understand how to grow your potential.
Throughout the three days, event attendees will participate in presentations by senior McKinsey consultants and/or alumni, group sessions, discussions, and networking. Participants are expected to be available for the full program: May 3-5, 2019.
Cost
Participants' travel costs from within North America will be covered by McKinsey;
Accommodations will be provided at the event venue.
Eligibility
Open to individuals who self-identify as female;
Applicants must be currently based in North America (you should be based in North America at the time of the event as we do not arrange or cover travel from other regions);
A professional with ten or fewer years of work experience;
Not attending school full-time.
Application
The application includes resume, online form, optional cover letter, and office/practice selections.
Your resume (in English), which should include details of your education and grades, work experience, and any extracurricular activities and achievements.
A cover letter (one page maximum, in English), which should include a paragraph about your most notable accomplishment and a paragraph describing how you would benefit from attending the event.
Your office/practice preference: Their participating offices are listed here. When you apply, you will select two office locations or industry practices to review your application and consider sponsoring you. We advise you to make your selections based on geographic or industry ties (e.g., you have studied or lived in the country, state, or city, or you have work experience in the industry). If selecting geographic locations outside of the US, you should be fluent in the local language.
Please provide your most recent education information and any confirmed future education plans (e.g., if you will begin an MBA or other graduate program in the fall of 2019, including anticipated start and graduation dates, by clicking the "Add Education" button in the application.
For more information, visit NGWL.