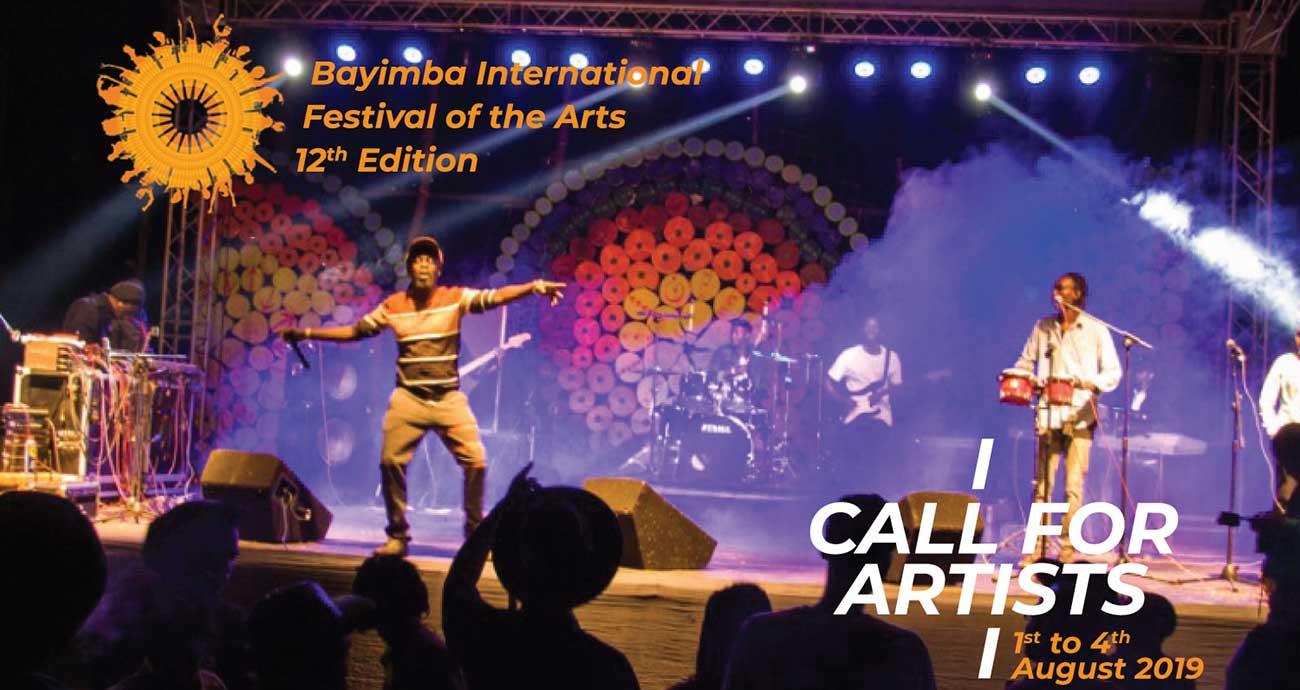 Call for Artists: 12th Edition Bayimba International Festival of the Arts
Deadline: April 30, 2019
Call for Artists for the 12th Edition Bayimba International Festival of the Arts is now open. The four-day Bayimba International Festival of the Arts has become an important benchmark for the consumption of the finest Arts.
Every first week of August, Lunkulu Island off the shores of Lake Victoria comes alive as a vibrant and eventful island when an unparalleled 24/4 hour feast of Music, Dance, Poetry, Storytelling, Acrobatics, Theatre, Film, and Visual Arts from renowned and upcoming Artists is brought to Mukono District.
Since its first edition in 2008, a wide variety of known and upcoming Artists from Uganda, East Africa and beyond have performed at the different stages of the Bayimba International Festival of the Arts. The 12th edition of this acclaimed festival is scheduled to take place from August 1-4, 2019 at Lunkulu Island, Mukono, Uganda, bringing to life a true experience of the Arts in all its forms.
Benefits
A modest performance fee will be offered to participating Artists;
For Artists from outside Uganda modest accommodation, local transport and per diem will be provided. Artists from outside Uganda are encouraged to source for support to cover travel, visa and insurance expenses as the festival doesn't cover that. Artists selected will receive a formal invitation to facilitate the solicitation for such support.
Eligibility
Artists of all disciplines are invited to submit their applications.
Application
You are requested to submit the following information (in case you submit your application by email, please limit your submission to 5MB):
A completed entry form (for applications by email)
A profile/short biography (max. 800 words) with recent picture(s).
A presentation of your work (in case of music/film: one or two of your recordings on CD, DVD or MP3)
A technical rider/data sheet
For more information,visit 12th Edition Bayimba International Festival of the Arts.