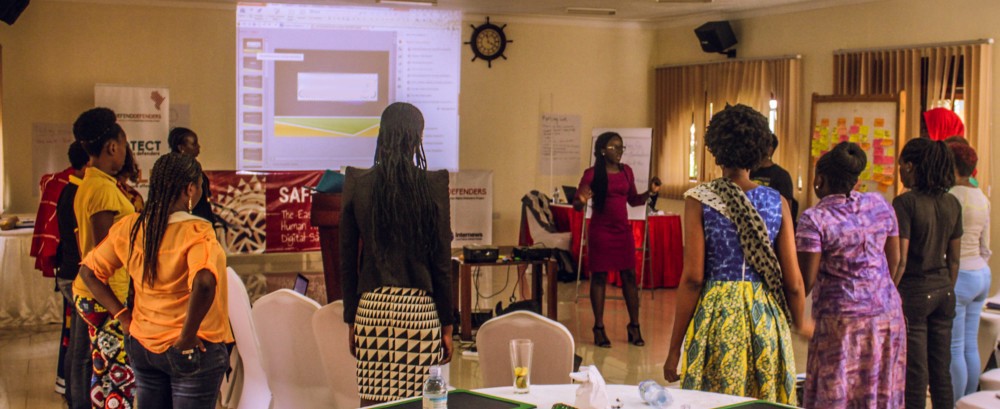 DefendDefenders Women's Digital Safety Fellowship for East Africa 2019
Deadline: February 15, 2019
DefendDefenders is pleased to announce the 3rd round of their Women's Digital Safety Fellowship Program starting March 2019. The Fellowship is aimed at building a community of tech-savvy East African women ready to stand up and defend digital rights and digital safety while fighting online harassment in their communities.
Participation involves
Minimum 4 hours per week for 3 weeks before the first workshop to complete self-study assignments and exercises. Please note these exercises are mandatory for participation in the workshop;
Must be available for weekly email check-ins with mentors;
Must be able to attend a one-week workshop to be scheduled in March 2019 in Kampala, Uganda;
Opportunity to seek small grants to carry out community digital safety activities of your own;
Working with mentors and peers as you improve your skills and work to defend your community; and
Opportunity to participate in a 2

nd 

gathering of Safe Sisters to further grow skills and reflect on practice and experienced gained during project implementation.
Eligibility
Open to creative, self-motivated and dependable women who want to take their digital safety skills and online activism to the next level;
Applicant should be from one of the following countries: Burundi, Djibouti, Eritrea, Ethiopia, Kenya, Rwanda, Somalia, South Sudan, Sudan, Tanzania, and Uganda;
Applicants must have a demonstrated interest in digital safety and security;
Applicants should have experience working in the human rights and/or media field with strong links to communities who are digitally at-risk;
Applicants must hold a sufficient level of English, as English will be the working language.
Selection Criteria
Priority will be given to applicants who:
Demonstrate experience with strong technical competencies (though this need not be formal education);
Have experience with tech and human rights initiatives;
Demonstrate an understanding of their own and their community's digital safety challenges and needs;
Propose creative project ideas; and
Construct clear project objectives/goals.
Application
For more information, visit Women's Digital Safety Fellowship.