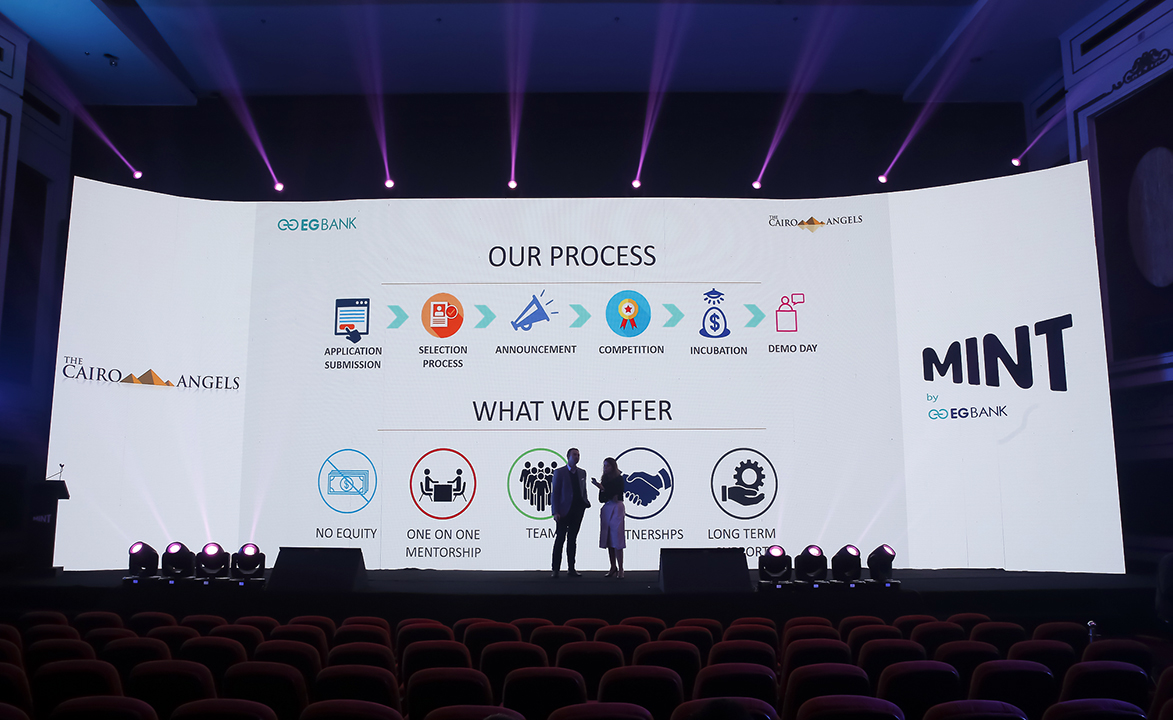 EGBank MINT Incubator Program for Startups 2019
Deadline: February 8, 2019
Applications are open for the EGBank MINT Incubator Program for Startups 2019. MINT Incubator is an intensive 3 month program that is designed for businesses that already have a product, not just an idea. MINT Incubator aims to provide the selected startups with the opportunity to take their business to the next level, preparing them to become a more attractive investment opportunity for startup investors.
MINT Incubator comes to you in partnership with Cairo Angels, one of the leading startup investment groups in the Middle East and Africa. The incubator is designed to support startups with no strings attached. They will not take equity and will not provide debt to the startups enrolled in the program. The only thing expected from startups is their passion and commitment to take their business to the next level.
Benefits
Mentorship: They offer mentorship sessions lead by a variety of business professionals, academics and industry experts. Each incubated start-up is paired with a mentor who meets up with the start-up on a weekly basis to follow up with the team's goals and KPIs. The mentor-start-up matching process is made carefully to ensure relevance in the expertise and experience provided by the mentor.
Training: A variety of topics make up the training sessions ensuring to cover the needs of any startup. These topics range from product testing to customer acquisition to marketing & branding to basics of finance and accounting. Their workshops are practical, delivered by a mix of academics, entrepreneurs who learned through first-hand experience and business professionals who draw upon years of accumulated know-how and practice.
Networking: They capitalize on the networks of EGBANK and Cairo Angels to build a community of the most relevant stakeholders for start-ups. This community is made up of corporates, business professionals, academics, start-ups, entrepreneurs, eco-system partners and investors.
Co-working Space: Throughout the incubation period, start-ups enjoy working from their premises in Talaat Harb Square in the heart of Downtown Cairo. The design of the space promotes the culture of collaboration between all parties involved, mutually benefiting the teams. The space is equipped with all tools needed for a start-up to run with its project including access to a meeting room, printing station and a breakout area with a coffee machine and snacks providing the perfect environment to unwind.
Perks: Leveraging their ever-growing partner list, they offer start-ups access to a wide array of services some of which are entirely for free and others are at a discounted rate. Their partners operate in various industries covering the needs of any startup.
Eligibility
Startups that want to grow and scale their business
Early stage startups at the minimal viable product and growth stage
No sector restriction. It's all about the idea and business model
Have a highly scalable business model with the team to execute
Main founder must be between 16-35 years of age
No limits on the size of the team
Application
For more information, visit MINT Incubator.