World Economic Forum Global Leadership Fellows Programme 2019 (Fully-funded Executive Master's in Global Leadership)
Deadline: Rolling Basis
Applications for the World Economic Forum Global Leadership Fellows Programme 2019 are now open. The Global Leadership Fellows Programme is a multi-year programme that combines intensive on-the-job experience, an innovative learning curriculum, personalized coaching and mentoring and access to an extensive network of alumni. The three-year learning journey is designed to provide Fellows with the tools, frameworks and experiences required to drive systems-level change through publicprivate cooperation.
They are looking for dynamic, engaged and driven individuals who possess a high degree of intellectual curiosity and service-oriented humility; an entrepreneur in the global public interest with a profound sense of purpose regardless of the scale and scope of the challenge.
During the Fellowship Programme, you will foster your strengths and address areas of development. You will prepare for leadership in both public and private sectors, and to work across all spheres of global society: business, government, civil society and academia. You will learn through peers, projects, passion and play, all within an immensely diverse community of individuals united in their drive and commitment to improve the state of the world.
Programme Component
The Global Leadership Fellows Programme is made up of four learning engines:
Academic Modules – The programme consists of 12 modules over a three-year learning journey, focused on helping Fellows discover, understand, and develop three dimensions of leadership: self, others and systems. The modules have been designed to provide Fellows with the tools, frameworks and experiences required to drive systems-level change through public-private cooperation.
Coaching and Mentoring – Coaching and mentoring is a key pillar of the GLF programme, focused on helping Fellows achieve greater awareness and impact, develop and sustain new perspectives, and facilitate deeper learning and growth. The coaching process is personalised to meet the individual needs of each Fellow.
On-the-job Learning – Global Leadership Fellows are exposed to a wide variety of leadership challenges and development opportunities in their role at the Forum, spanning knowledge creation, to project management, to community curation. Throughout the three-year programme, Fellows rotate at least once to another role in the Forum providing the opportunity to experience different parts of the organization.
The Global Leadership Fellows Programme will start in July 2019. They will select between 15 and 20 fellows to join the next cohort.
Benefits
You will be travelling for your academic modules. Some business travel may be required, depending on your projects and regions of focus.
The World Economic Forum will cover tuition fees as well as related study material, travel and accommodation costs.
Eligibility
They seek individuals who are curious, collaborative and critical thinkers, often characterized by a strong will to succeed and the service-oriented humility to contribute to the Forum's mission.
The below list gives an overview of the key criteria they look for in candidates applying to the GLFP
Between four and eight years of full-time work experience
Master's degree or equivalent, from an accredited university, in any discipline
A high level of intellectual curiosity and humility
Excellent verbal and written communication skills
Strong organizational and project management skills
Ability to think conceptually and globally about a broad range of issues
Ability to engage and interact with high-level stakeholders and present information with confidence
Adaptable and resilient; able to thrive in an ambiguous and dynamic environment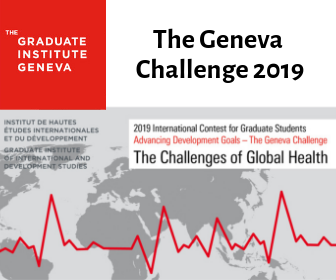 Application
An overview of the application is provided below. After each stage, candidates are notified of their status with all successful candidates invited to the next stage.
Online Application – Submit your CV
Video interview (Sonru) – Complete an online video interview
HR call – Complete a HR screening call
Written Essay – Complete a series of short essays
Skype interview – Engage in a 90min interview
Assessment Centre – Participate in a full day series of assessments at the Forum Centre
Final interviews – Participate in a full day series of interviews with hiring manager, peer group and cluster head
Offer – An offer is extended subject to clearing of reference checks
Use the job category filter to search for the jobs that are tagged with the Global Leadership Fellows Programme. Positions that are tied to the Global Leadership Fellows Programme will be posted throughout the year on a rolling basis on their career website.
For more information, visit World Economic Forum.