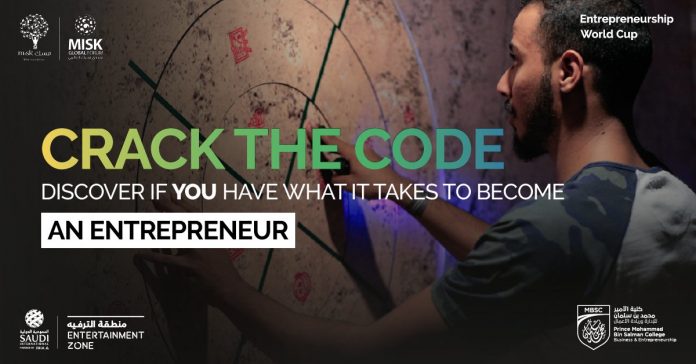 MISK Global Forum Entrepreneurship World Cup – Global Pitch Competition 2019 (Up to $5 million in prizes)
Deadline: Not specified
Applications for the MISK Global Forum Entrepreneurship World Cup 2019 are open. The Entrepreneurship World Cup is more than just a global pitch competition with a shot at life-changing prizes.
With 100,000 entrants from around the world, EWC elevates entrepreneurs – providing you with tools and resources to grow your venture. It doesn't matter how far you've come – idea-stage, early-stage, growth-stage or beyond – EWC can put you on the right course. Leverage world-class content in the EWC Accelerator to: unleash your ideas, hone your pitching skills and engage with a global network of mentors. And, oh yeah, compete for those life-changing prizes, together with business opportunities and investment.
Benefits
The value proposition of EWC is all about the entire experience – training, resources, connections, mentorship and more. But on top of that, they've got a great number of impactful prizes – up to $5 million in total – with dozens of cash prizes, investment opportunities and awesome resources and perks from their leading partners.
Eligibility
Open to entrepreneurs at all stages, everywhere in the world.
Stages of Participation
Stage 1: Accelerate 1 (February – May 2019)
Startups are put through a series of education and virtual training opportunities to sharpen their skills around areas such as customer & industry knowledge; personal & team skills; creativity & problem solving, and business acumen.
Stage 2: National Competition (May – June 2019)
Competitions happening simultaneously in 100 countries at the national level, virtually & live events. 100 winning teams from 100 countries are awarded with prizes and advance to stage 3.
Stage 3: Accelerate 2 (July – September 2019)
National winners are put through a combination of virtual training sessions and direct, one-to-one mentorship to prepare them for the Global finals.
Stage 4: Global Finals (November 2019)
Global finalists are put through live training sessions, network with potential investors and compete on stage for prizes and support services.
Stage 5: Post-EWC Support
All national winners are enrolled in the Starters Club, providing a global peer network, mentorship and other support services to help members reach their full potential. Other partners may be engaged to provide post-EWC support.
Application
For more information, EWC.