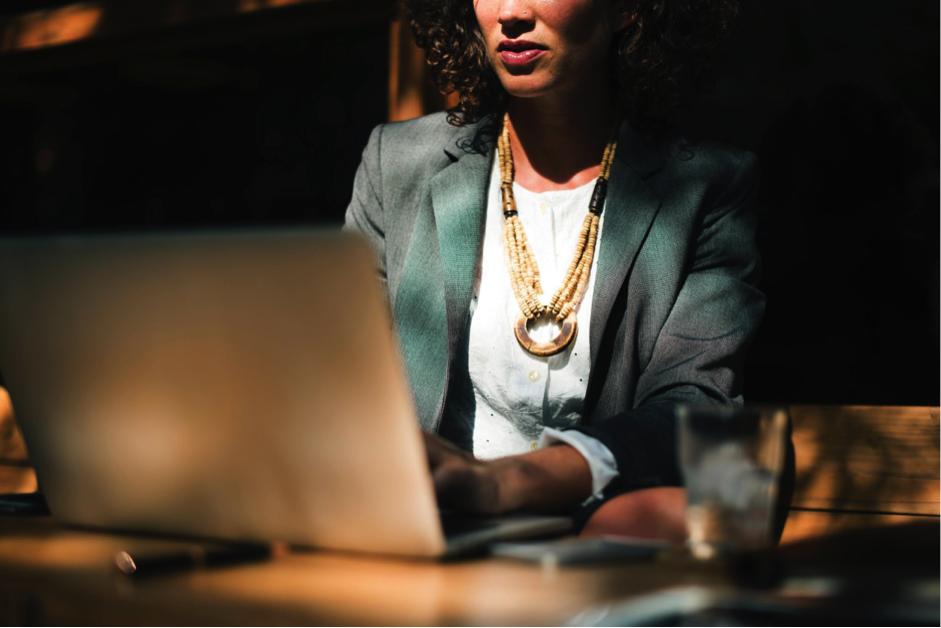 Tips To Help You To Focus On Your Tasks
Surely you understand what it's like to work and being constantly distracted by something. Notifications come from Facebook, Instagram, or an email. Beeps, Skype calls, TV changes bright frames. There are digital distractions everywhere. Well, this is the reality of the 21st century. And to be successful, you need to learn how to get your attention under control. The question is 'How to improve focus?'
Here is a list of top tips:
1. Minimize the number of tasks performed simultaneously
Scientists at the University of Michigan have established that multitasking reduces a person's effectiveness and makes the work slower. Employees of the Vanderbilt Research University confirm that the human brain can work effectively by performing no more than two tasks at the same time.
So getting focused, you should reduce the number of tasks and stop at one or two.
2. Meditation
Another way to focus on work is to meditate. According to scientists, daily meditation improves brain function and increases the ability to concentrate.
3. Regular exercise
Scientists at Harvard Medical School have concluded that exercise affects the production of a protein called the brain neurotrophic factor (BDNF), which improves memory and attentiveness. However, to achieve the beneficial effects, training should be regular.
4. Drawing up a to-do list
To-do list helps its originator to keep in mind all the important tasks. According to researchers, it is common for a person to memorize unfinished or interrupted cases. Keeping a to-do list will help focus on what is really important to do at the moment, rather than remembering what has not yet been completed.
5. Caffeine
Scientists have concluded that small doses of caffeine solve the question of how to concentrate. Especially if a person feels tired. A cup of coffee can do magic. This was shown by studies of the National Center for Biotechnology Information USA.
6. Small breaks
Short breaks in the course of work improve concentration. And working without interruption, a person can begin to lose focus, according to scientists at the University of Illinois. They came to this conclusion by staging a series of experiments in which one group of people worked at a computer intermittently, and the other without breaks.
7. Rest from work
When leaving work or college, you should "disconnect" from current tasks and rest. Usually, it can be a hard task, especially for students who have to perform student writing and study all the time. However, there is a solution. Look for a professional essay writing service. There are tons of them online but first, make sure to read their essay review to get a quality academic paper. Just type 'Edusson.com review', for example, and read all the comments. This will definitely set you free from stress and give the opportunity to rest from work.
8. "Training" of the brain
This method does not help everyone, but according to the researchers, some people are really able to benefit from the "brain exercises" that can be found on the Internet.
9. Silence
Studies showed that the human body does not know how to adapt to any kind of noise, even to the "background" one. The more noise surrounds a person; the more cortisol is released in his body. This hormone is produced under stress (it is also sometimes called the "hormone of death").
Therefore, to concentrate on work, you need to find the quietest place possible and eliminate sounds such as the noise of cars, other people's conversations, and so on.
10. Rule "20/20/20"
Doctors recommend that people who are constantly working at a computer look at a point that is 20 feet away (about 6 meters) for 20 seconds every 20 minutes. According to scientists, it will help to avoid problems with eyesight, and it will be easier to focus on what has to be done.
11. Sleep
Distraction is one of the consequences of chronic lack of sleep. Scientists recommend sleeping every night for seven to eight hours to avoid this effect.
12. Work offline
Another recommendation is sometimes to perform work tasks when disconnected from the Internet. This will help reduce the number of distractions and concentrate on current tasks.
13. Choosing the easiest place to concentrate
Another conclusion reached by the researchers is that the frequent change of jobs, the need to choose a new place, and the solution to the problems associated with this, reduce the concentration of the worker.
It will be much more efficient to pre-select for yourself a place in which it is easy to concentrate, solve all technical issues (such as the position of the lamp or the arrangement of papers on the table) and work without changing it. Addressing any additional questions will take away energy and impair concentration.
14. Selection of specific hours for work
As with the choice of the workplace, the constant need for controlling the timing takes energy. Sometimes it is more useful to determine for yourself the specific hours for work in advance and stick to the chosen schedule.
15. Rest without distractions
Spending time without doing anything is more useful than relaxing, spending time with a smartphone or on social networks. This was proven by psychiatric research.
However, scientists from Harvard refute this thesis: in their opinion, it is not true to all. Most people of any age are not comfortable being alone with their thoughts for even 15 minutes. Studies that were attended by respondents aged 18 to 77 years have shown that after having been in silence without gadgets for about 15 minutes, it is more difficult for some of them to concentrate on further tasks.
So, striving to focus on improving one's attention and concentration will require a bit of effort and determination. By practising these methods, you can tune yourself to increase productivity and success.
Good luck!
For more articles, visit OD Blog.