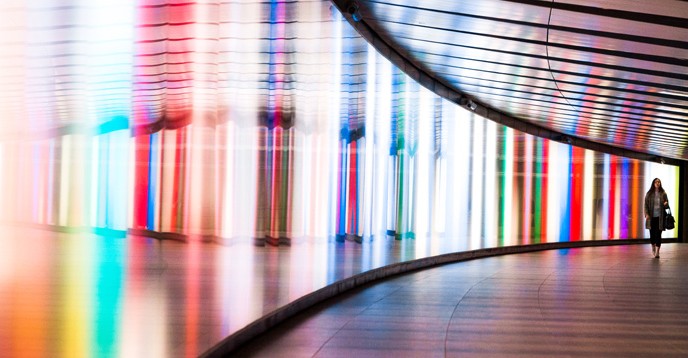 UNESCO Call for Expressions of Interest to become a Local Champion in Futures Literacy in Africa 2019
Deadline: March 24, 2019
The Imagining Africa's Futures project is launching a call for expressions of interest for local champions in Africa. Local champions are expected to be key constituents of UNESCO and its partners' effort to conduct research in Futures Literacy by co-designing and co-running Futures Literacy Laboratories in their local communities. Local champions can be a team of driven individuals or organisations.
UNESCO is moving forward with its partners to understand why and how people 'use the future'. Through the collaborative and interdisciplinary Imagining Africa's Futures (IAF) project, UNESCO and the OCP Foundation are joining forces to change the way the future is conceived and used in Africa. IAF conducts scientific research into why and how people 'use-the-future' by undertaking prototype testing of Futures Literacy Laboratories (FLL) in Africa. Its aim: to prove that by changing the way we approach the future, we can better understand our present fears and hopes.
IAF is a rare and cutting-edge research project that is conducting the 'prototyping phase' of the 'innovation cycle' where the prototype being tested is a specific kind of Futures Literacy Laboratory, the Futures Literacy Laboratory – Novelty.
FLLs will be designed to invite, appreciate and advance the foresight capacities of a diverse range of local actors – from decision-makers in government and business to local community activists promoting youth and gender agendas. FLLs will generate new and innovative strategies, policies and networks to be put to use for Africa, by Africans.
What do FLL reveal?
Futures Literacy Laboratories (FLL) are currently in the prototyping phase of the innovation cycle. The aim of this phase is to test generalizable procedural goals, rules and methods that will in most situations ensure that FLL achieve the following objectives:
revealing people's anticipatory assumptions,
enhancing their capacity to use the future for different reasons and in different ways in different contexts (this is what it means to acquire the capability that is called Futures Literacy),
enabling them to ask new questions,
allowing for a better understanding of what is FL and how to design/conduct FLL, and
reveal Novelty rather than Predictions: the shift Futures Literacy suggests is from Anticipation-for-Future to Anticipation-for-Emergence.
Local champions act as the co-designers and organizers of FLLs and are therefore key constituents of the research process.
Eligibility
UNESCO is inviting expressions of interest from institutions (think tanks, universities, research centres, NGOs, private entities, government entities) that are willing to design and co-create an innovative process of reflection about futures and meet the following criteria:
consistency with UNESCO's objectives, particularly with the implementation of the Sustainable Development Goals;
availability of the necessary human and material resources to facilitate the work required within the Laboratory; and,
availability of and ability to mobilize communities of interest and relevant networks for the Laboratory.
Application
All applications must be submitted using the attached form, with documents supporting the technical and financial proposals and the CVs of people involved in the implementation of the Laboratory (including publications and academic titles) annexed to the application.
Submissions should be made to Mr Abdoulaye Ibrahim and Mr Riel Miller in the following manner
By post: UNESCO, Africa Department, 7 Place de Fontenoy, 75007 Paris, France
By e-mail: [email protected] and [email protected].
Download the form in English | French [PDF format].
For more information, visit Futures Literacy Laboratory.