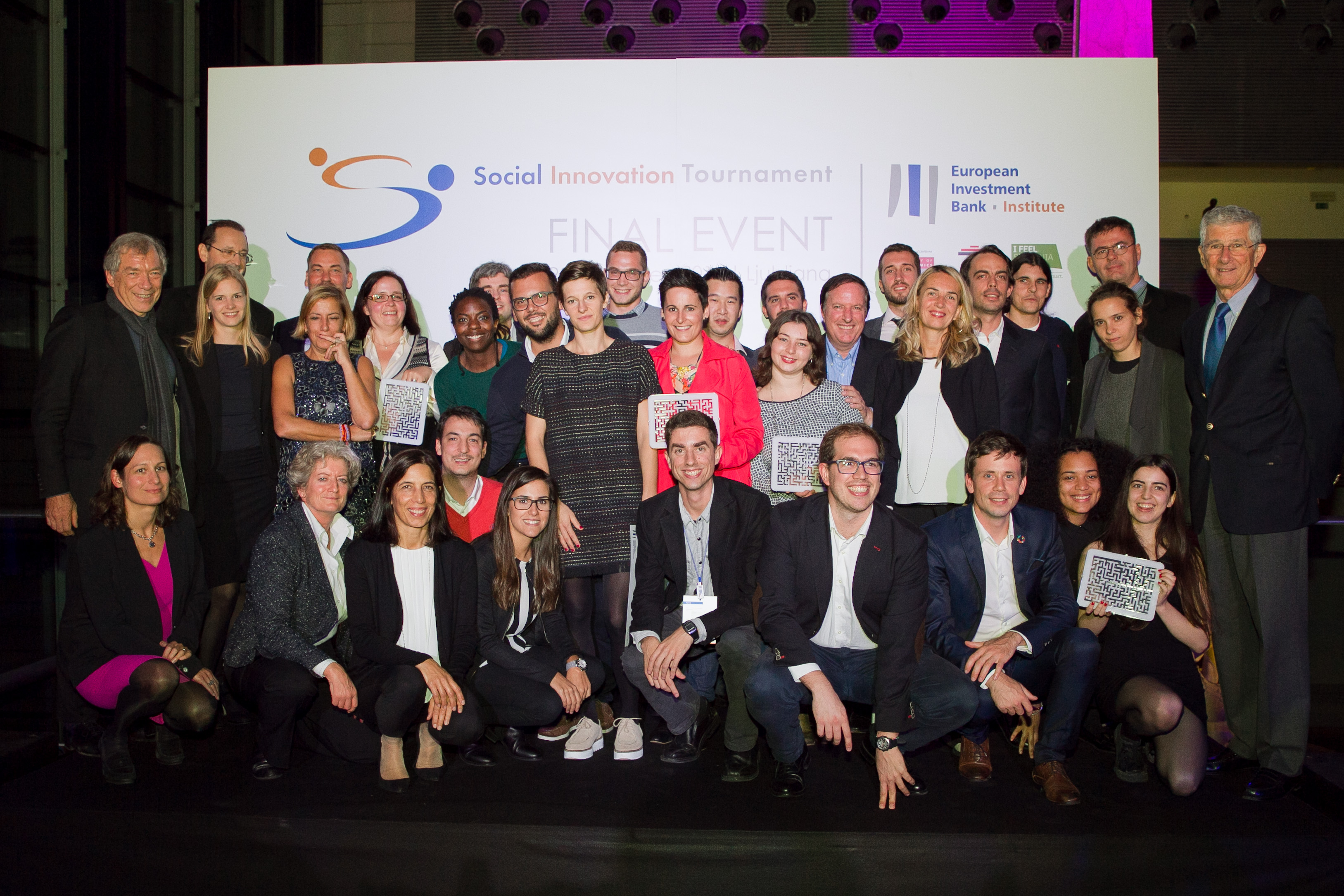 European Investment Bank Institute Social Innovation Tournament 2019
Deadline: March 7, 2019
Applications are open for the European Investment Bank Institute Social Innovation Tournament 2019. The Social Innovation Tournament recognises and supports the best European social entrepreneurs. It is organised in a different country every year to reward and sponsor European entrepreneurs whose primary purpose is to generate a social, ethical or environmental impact.
All projects compete for the General Category and Special Category. In 2019, the Special Category Prizes will go to projects focusing on sustainable consumption and sustainable production (including circular economy). Projects also compete for a residency at IRIS (Incubadora Regional de Inovação Social). Two projects will be selected to attend INSEAD Social Entrepreneurship programme in Fontainebleau, France.
Projects are typically related to combating unemployment, marginalisation of disadvantaged communities and promoting access to education in a wide range of fields, from education and health care to the natural or urban environment, using new technologies, new systems, and new processes.
Program Details
The tournament runs in two rounds. A selection committee, comprised mainly of EIB Group experts in innovation, the environment, and other relevant disciplines, selects 15 finalists. The finalists are invited to a mentoring bootcamp to provide them with the necessary guidance to finalise their proposals. At the final event, all the finalists have to present and defend their project to a jury of social innovation specialists. This year's Social Innovation Tournament will take place in Dublin, Ireland.
Finalists from all SIT editions become members of the SIT Alumni Network and benefit from numerous training opportunities such as applying to attend an SIT Impact Bootcamp, a full-time executive training course focused on scaling, pitching and engagement with investors, join innovation grants programme, participate in conferences around Europe and network with investors, venture philanthropists and foundations who can help their project to scale. Furthermore, to explore synergies and complementarities with the growing community of social entrepreneurs supported by the Institute through the SIT, the Institute is supporting the first social incubator in the North of Portugal (Amarante).
Prizes
All projects compete for the General Category and Special Category 1st and 2nd Prizes of EUR 50,000 and EUR 20,000 respectively, and a six-month residency at IRIS, the social incubator set up in Amarante, Portugal;
The winner of the first Prize in General Category will also benefit from an EY mentoring voucher (half-day business-plan fine-tuning offered by EY Transaction Advisory Services in Belgium);
In 2019, the Special Category Prizes will go to projects focusing on sustainable consumption and production (including circular economy). No winner may be awarded more than one prize.
Eligibility
The EIB Institute Tournament responds to the considerable need for greater emphasis on Social Innovation and aims to attract interest from both non-for-profit and for-profit organisations, mainly from young entrepreneurs and social enterprises, corporate responsibility departments of private-sector companies of any size, NGOs and government or local government entities and university communities. Entries from student teams are also welcome.
Submissions can be at different stages of the project cycle. Proposals can be innovative ideas which could be implemented within a reasonable time frame and have substantial benefits for society, or already implemented innovative solutions with tangible outcomes in terms of societal impact which could serve as best practices and replicable models;
All submissions must commit to use potential awards for the purpose of their proposal.
Application
Your application comprises 3 mandatory documents:
These documents should be sent altogether to [email protected] Documents sent separately will not be taken into consideration and therefore the application will be considered incomplete.
For more information, visit Social Innovation Tournament.