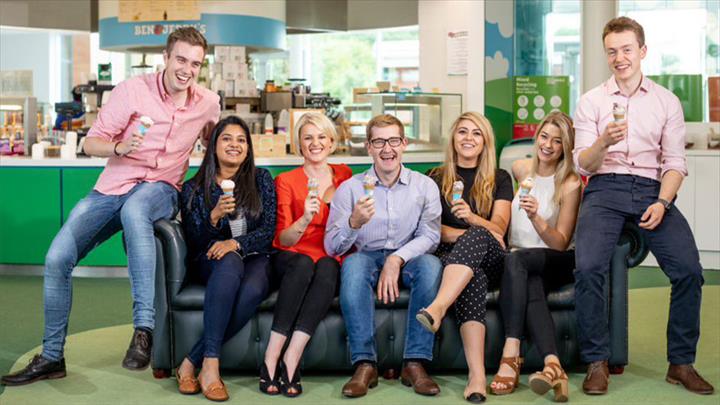 Unilever Human Resource Internship Programme 2019 in Rotterdam
Deadline: March 15, 2019
Are you a third or fourth year Bachelor or Master student and looking for a challenging full-time HR internship? Do you want explore the world of HR on a deeper level and fully participate in the HR team? Become the next HR intern at Unilever in Rotterdam!
The HR team at Unilever are always trying to create an organization where every employee occupies the right position, has the correct skills and is the best version of themselves. Unilever is a flexible, vital and powerful organization that operates in a strong and competitive market. They strive to make their mission (Unilever Sustainable Living Plan) a reality.
As an HR intern, you will work within Unilever's HR team. And not just to get coffee or make copies for your colleagues. On the contrary, you get a lot of opportunities to develop yourself, both on a personal level as well as within the HR team. You learn the most by just getting started. That is why you immediately start working on various HR cases. You will answer any questions that employees might have, prepare for conversations with (future) employees, and make organizational changes and projects that focus on the Health & Wellbeing of Unilever's employees.
In addition, you will also get your own responsibilities within projects, such as the development of a remuneration model for retail employees. You will also organize different kinds of workshops that focus on well-being and talent, employer branding, recruitment, diversity, and inclusion of talent management. There is also room to join projects outside of the HR team.
Benefits
A full-time HR internship for 6 months starting from March 2019
A compensation of € 500 gross a month on a full-time basis
Guidance from a HR manager
An inside look at a FMCG company
The chance to build a vast network (you will start simultaneously with numerous other Unilever interns)
You will work in a proactive and enthusiastic team
Eligibility
You are a third or fourth year (Bachelor or Master) in a relevant study such as Human Resource Management or Psychology
You are interested in the FMCG world;
You are fluent in English. Other languages are a plus;
You have a working experience with Microsoft Office, especially Excel and PowerPoint;
You are a teamplayer, have a strong sense of responsibility, are able to think analytically.
Application
Are you the perfect candidate for this vacancy and do you meet all the requirements? Send your resume and motivation letter here.
For more information, visit Unilever Internship Program.